Lake Tahoe's Jamie Anderson – the reigning queen of women's slopeside competition – proved it again, winning Saturday (Jan. 8) at the Grand Prix at Mammoth Mountain in California.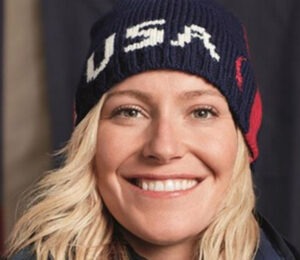 A two-time Olympic gold medalist snowboarder in slopestyle, Anderson looked totally under control in landing a switch double cork 1080 at Mammoth on her last hit to capture the slopestyle event.
It was win No. 1 this World Cup season for Anderson, who topped 2021 world champ Zoe Sadowski-Synnott of New Zealand.
On her second run,  Anderson scored an 86.32 to take the gold medal away from Sadowski Synott, who was leading after the first run on 82.50.
Synott settled for silver, beating Japan's Kokomo Murase, who completed the podium in third.
The Mammoth event served as the last domestic U.S. Snowboard and Freeski Olympic Tryout event and provides a pathway toward qualifying for the 2022 U.S. Olympic Snowboard and Freeski Teams.
Anderson qualified in December for her third straight Winter Olympics.
GOING FOR ANOTHER GOLD: The 31-year-old Anderson has won three Olympic medals – two of them gold. And her 19 Winter X Games medals are the most of any female and third overall behind Shaun White and Mark McMorris.
In early February 2022, Anderson will be back on the world stage, competing in her third consecutive Winter Olympics in Beijing.
Anderson is currently the top-ranked American woman in slopestyle and No. 5 worldwide, according to the International Ski Federation. She is also the top-ranked American in the big air event.
She will be seeking a third gold medal in Women's Slopestyle (Feb. 5-6). Nine days later, the spotlight shines on Anderson again as she attempts to reach the podium in the Big Air competition – she took silver in the 2018 Games.
JAMIE ANDERSON FILE
Born: Sept. 13, 1990
Age: 31
Grew up: Myers, near South Lake Tahoe
Family: 5 sisters, two brothers
Parents: Joey and Lauren Anderson
Boyfriend: Tyler Nicholson
Height: 5-3
Home Mountain: Sierra-at-Tahoe
Turned professional: 2004
Specialty: Slopestyle, Big Air
Olympic Medals: 3
Winter X Games Medals: 19
The pressure for an Olympic three-peat will be enormous. Yet one of Anderson's great skills is remaining cool and focused when the stakes are at their highest. And that's no easy task when the 5-foot-3 snowboarder takes flight over 70-foot jumps with the world watching.
"Jamie has a world-class skill of being able to focus clearly no matter what the circumstance," professional snowboarder Leanne Pelosi told Tahoe Quarterly in a recent story on Anderson. "She is one of the greats, up there with Kelly Slater, Steph Gilmore and Shaun White. Her mental fortitude is what sets her apart.
Anderson understands the media scrutiny she will encounter at the Beijing Olympics. But she vows to remain low key prior to her date with destiny.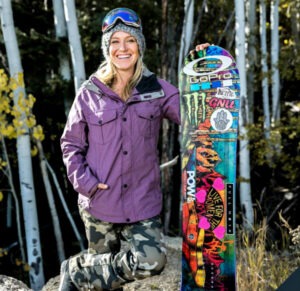 "I don't want to get too ahead of myself and like freak out," Anderson said. "I want to enjoy the process, enjoy where I am right now. I don't want to waste energy on things that are out of my control."
NO FUTURE PLANS YET? As the Beijing Olympics approach, Anderson is making no predictions regarding her future. Why? Because the South Lake Tahoe skier really doesn't know.
"Sometimes I think I want to retire and have kids, then I think maybe women hit their prime in mid-30s, so maybe I could do another Olympics or two if I want," she said.
The free-spirited Anderson has given reality TV a shot, appearing on Dancing With the Stars and the Celebrity Apprentice. But it's unlikely a life in front of the camera figures prominently in her future.
For the short term at least, Anderson will continue being one of the most health-conscious professional snowboarders, far from the stereotype of the hard-partying image that many have for her sport.
Anderson is big into yoga, calling it a huge part of her success. She's also into Ayurvedic medicine, crystals, preserving the planet, meditation, eating well, and maintaining a tremendous love for fresh air and the mountains.
The "what next" question is going unanswered for now.
"I thought the last one might be my last Games, then I got all fired up and here I am," Anderson says. "I think people are just going to have to wait and see. I don't have an answer for that."