The Truckee-Tahoe Pet Lodge has become a favored location in the winter months for people looking for a reliable location to board their pet for a day, several days, or an entire week when visiting North Lake Tahoe.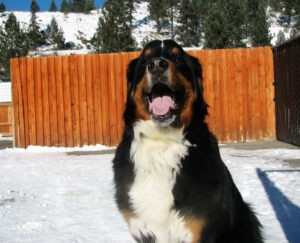 It's a great spot for skiers or snowboarders seeking a safe place to board their beloved dog or cat. The Truckee-Tahoe Pet Lodge is frequently recommended by veterinarians and pet owners in the Truckee and Greater North Lake Tahoe area. The personnel are experienced and committed to the highest standards in pet care.
The luxury pet care provider has a 15,000 square-foot facility, located in the gorgeous mountains surrounding Lake Tahoe. The Truckee-Tahoe Pet Lodge has won multiple "Best of Awards" for its excellent pet care services and attentive staff.
The Pet Lodge is conveniently located in downtown Truckee with easy access to both Northstar and Palisades Tahoe/Alpine Meadows ski resorts. It is located at 10960 West River Street #106E, near Highway 89 and a half mile off Imterstate-80.
"Our goal is providing a fun, safe and comfortable place where pets love to come and play," said Steve Sewell, longtime owner of the Truckee-Tahoe Pet Lodge. "Equally important is providing a superior level of individual care and attention that pet owners can trust and rely on whether they are dropping off their four-legged friend just for the day or for an extended stay."
There is currently an online discount offer of 50% off for new customers. The deal is subject to availability and cannot be combined with other offers. Call 530 214-5540 to inquire.
Regular rates start at $47.95 a night, plus a choice of activities.
LUXURY PET ACCOMODATIONS: The Truckee-Tahoe Pet Lodge is a reliable place to board dogs or cats overnight, and includes some "luxury" accommodations for dogs only, according to Sewell. The lodge has a variety of suites available to accommodate any size pet.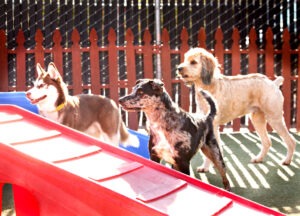 Some activity packages include suite upgrades because some dogs or cats require more privacy. A reservation specialist can discuss the suite options.
"Our pack loves this place for stays, vacations, as well as just play dates," said Amy Jane Small, who frequently boards her pets at the Pet Lodge. "The entire staff is attentive, caring and loving toward them. Our red and white one had some socialization issues at first, but they were able to figure him out and get him to engage and play well with others. I highly recommend this place and its wonderful employees."
SAFE PLAY WITH OTHER PETS: Truckee-Tahoe Pet Lodge also provides friendship, which is a little different concept than most pet boarding facilities offer. One of the perks for pets is daily group playtimes in safe, monitored outdoor play yards.
The yards are a tremendous way to help a pet get acclimated and enjoy this temporary home away from home. Private play times with staff members are also available for pets that are not suited for group play.
The Truckee-Tahoe Pet Lodge will also help simplify the packing, providing everything from beds to toys to bowls. The staff will even call your veterinarian to confirm vaccination records, leaving you with one less thing to worry about.
UPGRADED DOG SUITES INCLUDE
Flat screen TV with round-the-clock doggie videos
Individual climate control
Furniture just like home
For more information, visit www.truckeetahoepetlodge.com or call 530 582-7268.