Will it ever stop snowing at Tahoe ski resorts?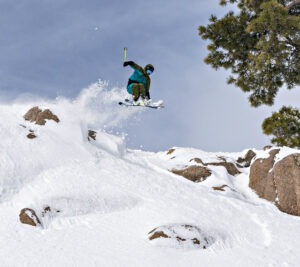 The Tahoe region got hit with yet another storm Tuesday, resulting in some impressive totals Wednesday morning (Jan. 11). Nearly every one of the 13 Tahoe ski resorts received at least a foot of snow and seven of them had 19 or more inches.
CHECK OUT TAHOE SNOW REPORT BELOW
The big winner Wednesday morning was Northstar California, which received 27 inches. Family-friendly Diamond Peak got 22 inches.
With 20 days left in the month, Palisades Tahoe says it has received 8½ feet of snow in January. The North Tahoe ski resort reported 20 more inches Tuesday morning, putting its season total at 300 inches for the 2022-23 season.
SEASON SNOW TOTALS: Palisades Tahoe hit the 300-inch mark with the latest storm and two other resorts also exceeded that mark, which is a ton of snow for this early in the ski season.
Sierra-at-Tahoe was reporting 18 inches of fresh snow Wednesday, pushing its season total to 312 inches, the most among Tahoe ski resorts. With 11 additional inches, Boreal now has 307 inches this season.
Four other Tahoe ski resorts are nearing the 300-inch mark – Kirkwood (294), Sugar Bowl (291), Mt. Rose (291), Northstar (28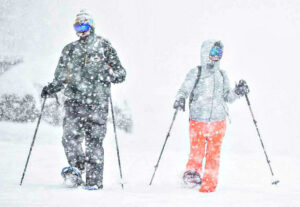 CURRENT CONDITIONS: The bad news that comes with all this snow is conditions continue to be difficult for skiers and riders to enjoy all the powder.
High winds were in the forecast again Wednesday and snow was coming down once again. However, unlike many days since the Christmas holidays, many Tahoe ski resorts had many lifts running and available terrain. Still, these are not ideal conditions and skiers and riders are still looking for a signature Tahoe bluebird day with mild temperatures.
Safety should be on the minds of all skiers and riders due to the possibility of avalanche and dangerous conditions.
"When lifts do spin, remember to bring a snorkel and a buddy because it is deep, cold, and way more fun to enjoy with a friend," a message on the Sugar Bowl website stated Wednesday. "It is also a good time to remember our deep snow safety. Tree wells can be dangerous, so it is good to ride with a whistle, shovel, probe, and stay within ear shot of your buddies."
Known more as a sledding hill, Granlibakken was thrilled with 19 inches of new snow greeting its guests Wednesday morning. Granlibakken is a great place for families and besides sledding and tubing, also offers skiing and riding.
"We are now in our regular season rhythm with sledding and equipment rentals open seven days a week," said Granlibakken spokesperson DJ Ewan. "Our ski area lunch restaurant is open on days when the lifts are spinning."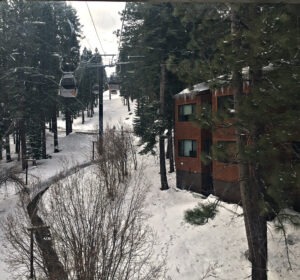 WEATHER FORECAST: A weaker system with snow was taking place Wednesday, followed by a warmer Thursday into Friday that should also include more snow.
More storms are coming during the Martin Luther King holiday that will likely continue into next week. There could be a drier weather pattern possible starting around the Jan. 20.
TAHOE SNOW REPORT (January 11)
Northstar: 27 inches
Diamond Peak: 22
Palisades Tahoe: 20 inches
Tahoe Donner: 20 inches
Granlibakken: 19 inches
Homewood: 19 inches
Kirkwood: 19 inches
Sierra-at-Tahoe: 18 inches
Heavenly: 17 inches
Sugar Bowl: 15 inches
Mt. Rose: 11 inches
Boreal: 11 inches
Soda Springs: 11 inches