Shaquille O'Neal is coming to Palisades Tahoe this winter. Most likely he won't be bringing a basketball, but the lingering question is – will the man simply known as Shaq be bringing a snowboard?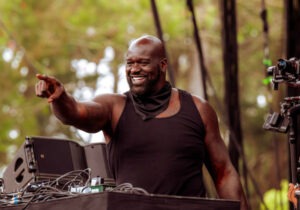 It's not currently known if the Hall of Fame basketball icon will be hitting the slopes. But the invitation is there if Shaq wants to make a few turns at Palisades Tahoe. Resort spokesperson Patrick Lacey would love to see the monstrous Shaq in size 22 boots and a snowboard (or two) supporting his reported 7-foot-1, 332-pound frame.
"We may have to strap two snowboards to his feet. I don't think they make skis that big," Lacey said in jest.
What Shaq will definitely be doing at Palisades Tahoe is entertaining a crowd of people. At the Tahoe Live festival Dec. 15-16, the headlined music will come from the trailblazing force in electronic music, REZZ. Also on the billing is DJ Diesel – AKA Shaq.
Better known these days as a basketball analyst for TNT's "Inside the NBA" and a pitchman for multiple products, the 51-year-old Shaq also enjoys slipping into his DJ Diesel persona. He's been performing for nine years, playing electronic music at shows and festivals like Lollapalooza. Shaq says being in the DJ booth and entertaining thousands of people gives him the rush he misses from his NBA days as a dominant center.
Shaq's journey into electronic dance music started in 2014 at TomorrowWorld, where he was introduced to DJ icons like Steve Aoki and Skrillex. Lacey says Tahoe Live attendees can expect a performance that's as powerful as Shaq's famed slam dunk that helped his teams capture four NBA championships.
Palisades Tahoe has a planned Nov. 22 opening for the 2022-23 season, weather permitting. The resort had a staggering 723 inches last season, a new resort record. Not surprisingly, it also had the longest season among Tahoe ski resorts with a closing date on Fourth of July.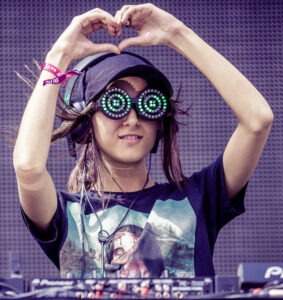 The 23-year-old REZZ, who has garnered international acclaim, will display her genre-bending compositions, a blend of bass-heavy and minimal tech. Known affectionately as "Space Mom," REZZ has released a full album and several EPs on mau5trap, showcasing her originality and talent. She has an extensive catalog of hits and a reputation for pushing the boundaries of EDM.
Tahoe Live is not just about the music; the resort says it's an immersive experience that combines the thrill of live performances with the breathtaking beauty of the Lake Tahoe region. Palisades Tahoe provides a terrific backdrop, with its stunning mountain views and numerous amenities.
Tickets are available now. A one-day ticket costs and a two-day pass goes for $79.99. VIP tickets are $94.99 (one day) and the two-day pass costs $179.99.
For more information and to purchase tickets, visit the official Tahoe Live website at https://tahoelive.net/.