The ski season remains approximately three months away, but the three Vail Resorts in Lake Tahoe have already set their tentative dates for starting the 2022-23 season.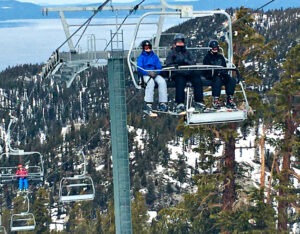 Heavenly Mountain and Northstar California will target their opening for Friday, Nov. 18. Kirkwood Mountain has planned its tentative opening date for Friday, Dec. 2. The three Tahoe resorts will begin making snow as soon weather permits in the fall.
The Vail Resorts feel there will be lots to celebrate this winter. The season marks the 50th anniversary of operations at both Kirkwood and Northstar. In addition, both Heavenly and Northstar will open their newly upgraded lifts to guests after a busy summer of construction. The upgrades are both well underway and are on schedule to open for the upcoming winter season.
Heavenly is upgrading its North Bowl lift to a high-speed four-person chair – it was previously a fixed grip three-person lift. This upgrade should increase uphill capacity by more than 40%, reduce the combined ride time of the Boulder and North Bowl lifts, and most likely reduce wait times at the Stagecoach and Olympic lifts as well.
Northstar in upgrading its Comstock Express lift from a four-person chair to a high-speed six-person lift. The upgrade is designed to reduce wait times at one of the mountain's most popular lifts and is expected to increase uphill capacity by nearly 50%.
"Our teams can't wait to welcome guests back to our mountains for the upcoming winter season," said Tom Fortune, VP and COO of Heavenly Mountain and the Tahoe region. "We wait with great anticipation every year for the start of ski and ride season. Our Heavenly, Kirkwood, and Northstar teams are working incredibly hard in preparation for another excellent season."
CLOSING DATES ANNOUNCED: Besides opening dates, the three Tahoe ski resorts have also announced tentative closing dates. The Heavenly and Northstar closing date is set for Sunday, April 16, while Kirkwood plans to remain open through Sunday, April 30. all dates – both for opening and closing – are conditions dependent.
Vail Resorts says the health and safety of guests, employees, and communities remains its top priority. Unlike the previous two seasons where Covid was a factor, there are currently no requirements set for face coverings, vaccines, or dining/lift reservations this coming season.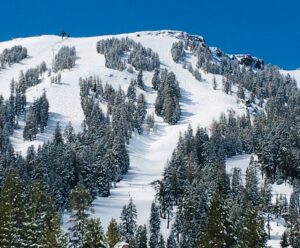 "We will continue to monitor the changing dynamics of the pandemic. Employees will continue to complete daily health screenings and resorts will still apply enhanced cleaning practices," Fortune said.
TICKET INFORMATION: Guests planning to visit this winter are encouraged to purchase their lift access in advance – whether it is a lift ticket, Epic Day Pass or season pass. Lift tickets will be limited every day, across every resort during the 2022/23 season to preserve the guest experience.
The availability of lift tickets will be visible on resort websites in the coming weeks. If tickets are sold out online, guests will not be able to purchase them at ticket windows. Passes, including Epic Day Passes, and Pass Holder benefit tickets will not be limited.
There is also no impact to guests who enroll in ski and ride school lessons that include lift access, or to employee and dependent pass access. Skiers and riders have until Labor Day (Sept. 5) to lock in the best price on their Epic Pass, Pass products, including regional passes and day passes, are available now on the Epic Pass website.
For more information about Heavenly, visit www.skiheavenly.com or call (775) 586-7000. Northstar information can be accessed at www.northstarcalifornia.com or by calling (530) 466-6784. Info at Kirkwood can be seen at www.kirkwood.com or by calling (209) 258-6000.