A beloved figure in Lake Tahoe who was among the best halfpipe skiers in the world, Maddie Bowman has announced her retirement from the sport.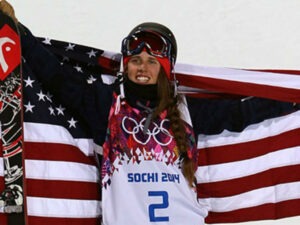 Bowman, who grew up in South Lake Tahoe and has called nearby Sierra-at-Tahoe her home mountain for years, was the first woman to win an Olympic gold medal in halfpipe skiing. She was one of the original trailblazers in the female halfpipe.
"I have decided to step away from halfpipe skiing for a simple reason. I have given everything I have to progress the sport and now I know the women after me will do an amazing job," Bowman said in a statement released Monday by U.S. Ski & Snowboard.
Bowman, who turned 26 earlier this month, initially planned to compete this season and was named to the 2019-20 U.S. Freeski Team in November. While she won't be competing any longer, Bowman said she will continue skiing, including a trip later this year to Chamonix, France, where she will "explore the backcountry and the big mountain side of things."
It was no easy decision, stepping away from the sport she loved. Injuries played a role; Bowman had two major knee surgeries during her career.
"I was thinking (last year) that this is really hard, and I don't know if I want to keep doing this," Bowman said. "It was really hard for me to get into the right mental state again. It's painful. My knees hurt, but I was torn. I was torn between wanting to walk away and the love I had for the people I was around, people I competed against, and just the lifestyle. I worked really hard on opening up other doors for myself besides skiing, which is making my transition a lot smoother."
Since halfpipe skiing made its Olympic debut in 2014, the sport has continued to grow. Bowman remained among the best of the best. She finished fifth at the 2017 world championships and qualified for the 2018 Winter Olympics, where she settled for 11th place.
"Maddie has had such a huge impact on the sport and the U.S. Freeski program overall," said Jeremy Forster, U.S. Ski & Snowboard Freeski and Snowboard Director. "Her competitive results stand on their own. Maddie has done as much away from competition as a teammate, mentor, role model, and representative of the sport to establish her legacy. We look forward to working with Maddie as she takes this next step."
Her parents started Bowman on skis on her second birthday, taking her to a small slope behind the lodge at Sierra-at-Tahoe, the mountain that she continues to represent. She never looked back and her status grew enormously during her teenage years.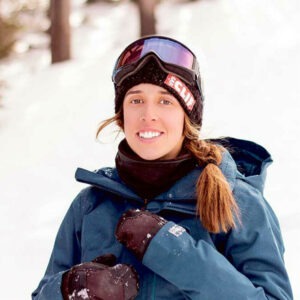 Bowman's technical tricks and ability to spin both ways propelled her to the top of women's freeskiing.
She clinched her spot in Olympic history lore when she won the halfpipe gold medal in 2014 at the Winter Games in Sochi, Russia where the event made its debut. A 20-year-old Bowman set the high mark on the first run of the final, landing two 900s and two 720s. She outdid herself on the second run to claim the top two scores of the competition.
"I can't believe it just happened," she said afterward. "I felt every emotion, and I'm so happy."
Bowman stayed among the sport's elite, winning her ninth X Games medal (and fifth gold) in 2018, as well as earning a repeat trip to the Olympic Winter Games that year. Her experience in PyeongChang wasn't as memorable, though – she was unable to complete any of her three runs in the final.
"The U.S Ski team and the halfpipe community has raised me into a woman with a voice, with passions both inside and outside of sport," Bowman said. "Who knows when it's time to walk away. However, I will be a skier for the rest of my life. Skiing is my passion. Thanks for all the support as a halfpipe skier and into my lifetime career of being a skier and educator."