Starting Thursday (Feb. 18) and lasting through Monday, Sugar Bowl ski resort in Lake Tahoe is offering some great deals on lift tickets.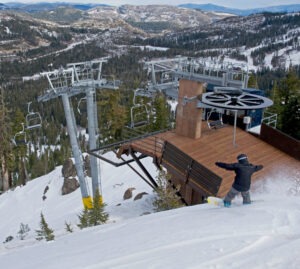 "While our 96-hour sale applies to March and April lift tickets, we still have days in February when you can score savings," Sugar Bowl stated in its promotion. "To get the best deal, buy as far in advance as possible. Prices increase as sales increase and dates get closer."
Although it already offers some discounts on lift tickets, the sweet deals at Sugar Bowl are even sweeter during this month's 96 Hour Sale that concludes Monday (Feb. 22) at noon.
Skiers and snowboarders can save an extra 10% off March and April lift tickets, which are already discounted to as much as 50% off. Rentals and lessons – group and private – are now available for March and April bookings as well.
The extra 10% discount offered during the 96 Hour Sale is valid for lift tickets on visit dates of March 1 through the planned closing date of April 11 (conditions allowing). Standard lift ticket cancellation policy applies.
Each Sugar Bowl lift ticket is valid for a single day of skiing and riding. No multi-day discounts are available, but guests can purchase multiple days on their account. Each day's ticket is loaded onto a single, individual RFID lift access card.
Already visited Sugar Bowl once this season? Guests can reload their ticket and go directly to a lift. Using your phone, simply scan the QR code on the back of the lift ticket to begin the process. Guests can visit www.sugarbowl.com/reload.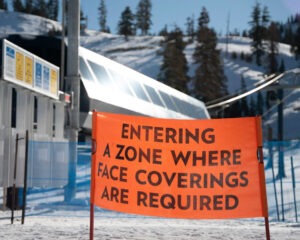 Note that there is no picking up lift tickets or searching for emails. Tickets will be loaded and ready to use on the guest's selected visit day.
On the Sugar Bowl website, lift ticket prices for the remainder of February range from $90 to $132. It should come as no surprise that weekend skiing and riding costs more. Note that lift tickets rates are subject to change. No afternoon lift tickets are available at this time.
Sugar Bowl is the closest ski resort from Sacramento and the Bay Area, located a few miles off Interstate 80 at the Soda Springs exit.
With nearly four feet of new snow during the first half of February, this season Sugar Bowl has received 192 inches at its base and 214 inches at its summit. The resort has gotten 30 inches of snow over the past week.
Sugar Bowl is not selling day-of lift tickets, rentals, or lessons this season. Guests need to buy online at least one calendar day in advance.
All the Covid-19 policies and procedures – face covering, gathering policies, ect. – are described in the resort's Winter Covid Guide.