The annual Winter X Games will be taking place this week in Aspen, Colorado, and among the athletes are two skiers and on snowboarder from Sierra-at-Tahoe.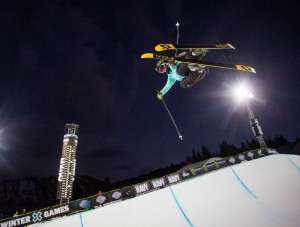 Competing this week are South Lake Tahoe locals, Jamie Anderson, Maddie Bowman and Kyle Smaine. The X Games, which start Thursday and concludes Sunday, is an annual extreme sporting event where invited athletes compete for the chance to win bronze, silver and gold medals, as well as prize money.
Well-known for its commitment to both freestyle terrain parks and maintaining one of Lake Tahoe's best halfpipes, Sierra has proved a great training ground for the elite athletes.
Jamie Anderson, Women's Snowboard Slopestyle: She is riding very strong this season and will look to land on another X Games podium. Anderson recently won the Laax Open in Switzerland, Snowboarder Magazine's #1 Women's Rider of the year, and has 10 Winter X Games medals and is an Olympic Gold medalist.
Anderson was the youngest Winter X Games gold medalist ever in 2007. With a large bag of tricks, smooth style and consistent riding, she is a strong favorite heading into this year's Women's Slopestyle. Anderson will compete Friday.
Maddie Bowman, Women's Ski Superpipe: She continues will attempt to win her fourth consecutive Halfpipe Gold Medal at X Games. Bowman continues to top the Association of Freeskiing Professionals rankings and has been nominated for two ESPYs: Best Female Action Sports Athlete and Best Female Olympian. Bowman is set to compete Friday.
Kyle Smaine, Mens Ski Superpipe: He will compete at X Games for the first time. Smaine took gold at the Freestyle Ski and Snowboard World Championships last January in Austria. Not lacking in style, creativity and talent, he should be exciting to watch in Aspen. Smaine will compete on Thursday.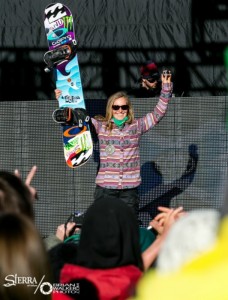 Another Sierra athlete, Hannah Teter, will take part in the opening ceremony for the Special Olympics Unified Snowboarding Final as the Global Ambassador. A women's snowboard superpipe, Teter is no stranger to Winter X Games and big events. She is a 2006 Olympic Halfpipe Gold Medalist and a 2010 Silver Medalist. 
In addition to a strong athlete connection to Winter X Games, Sierra-at-Tahoe has a longstanding relationship with Snow Park Technologies (SPT), the company responsible for designing and building all of the courses at Winter X Games.
SPT provides Sierra with training, guidelines, building resources and design ideas throughout the winter season. That same brainpower is now building and maintaining the Slopestyle, Big Air and Pipe for Winter X Games and contributes to Sierra athletes training, and competing on the best freestyle terrain in the nation.
ESPN will provide live coverage from Winter X Games. Check local listings for specific events and times.
Jeffrey Weidel can be reached at skiweidel@gmail.com. Follow him on Twitter at @jeffweidel and visit his website at www.tahoeskiworld.com.