Shaun White is coming back home. This time as an owner. White is returning to his childhood stomping grounds, joining the Mammoth Resorts' ownership team as an investor, with an immediate focus on Big Bear Mountain Resorts.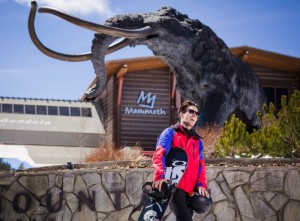 White is a two-time Olympic gold medalist. He holds the X-Games records for gold medals and highest overall medal count, and has won 10 ESPY Awards.
Mammoth Resorts is a four-season mountain resort operator in Southern California. The company owns and operates Mammoth Mountain Ski Area, Snow Summit, Bear Mountain and June Mountain.
The iconic White, who still competes at age 29, started on the snow at age 4 and was riding the parks at both Bear Mountain and Snow Summit as a 6-year-old. His first competition was here, his first X Games run was here, and the rest is snowboard history.
"I'm really excited. I got my start at this mountain. It's my home resort," White said. "I learned my first trick, I entered my first competitions, and I went from amateur to professional. I did all of these things here. It's where I'd come back from a competition I didn't do well at and learn the next trick that would take me to the top. I'm going to help make it better than ever, and I'm thrilled with the opportunity."
White and his family spent as much time as they at Bear Mountain and Snow Summit. While he got his laps in and built his reputation one turn at a time, the whole family competed, and it kept them closer than ever.
"I'd show up and there were pro riders here, amazing conditions. It was always sunny and soft," White recalls. "The park was out of control. It's incredible. There's an amazing pipe, big jumps, big rails. It's the first of its kind, and it was right there for me to go up and learn."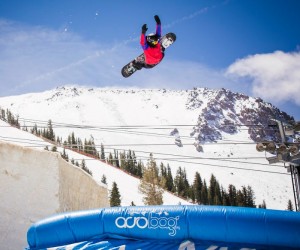 White's presence will be felt everywhere from the boardroom to the halfpipe. As a brandbuilder, White has helped usher action sports crossover into the mainstream with Air +Style, blending winter sports, live music, culture and art. For 2016 the international snowboard series will see events in Innsbruck, Beijing, Los Angeles and Mammoth Mountain, with Mammoth Resorts helping produce the event as part of the partnership.
"It's amazing that I'm now an owner of the mountain where I grew up riding," said White. "As an owner I'll be able to make changes and shape the future of the mountain and how people enjoy it–whether they're beginners or professionals."
White's input will also extend to Mammoth Mountain and Big Bear Mountain Resorts' onsnow experience, which includes the top two terrain parks in the country. In the coming months, Mammoth Resorts and White are expected to announce several updates including Shaun's vision for new resort offerings, events and terrain park enhancements.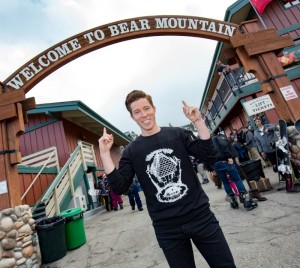 "Shaun's drive to push the envelope athletically is mirrored by his business savvy as an entrepreneur, demonstrated by the success of his apparel line and Air + Style," said Erik Forsell, Mammoth Resorts' Chief Marketing Officer. "Over the last year we acquired two mountains, introduced the Cali4nia Pass, and brought Shaun into the fold. Every one of these moves mean more benefits for our skiers and riders."
Jeffrey Weidel can be reached at skiweidel@gmail.com. Follow him on Twitter at @jeffweidel and visit his website at www.tahoeskiworld.com.