Although it doesn't seem like that long ago that Mammoth Mountain ski resort ended its monumental 2022-23 season, the resort announced Thursday that it would be reopening in 49 days.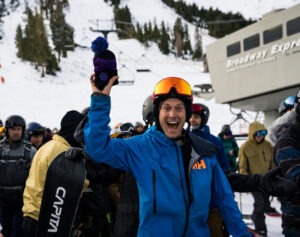 That's right – 49 days brings the Mammoth Mountain tentative opening date to Friday, Nov. 10, weather and conditions permitting. As always with California ski resorts, opening dates are subject to change.
Mammoth's opening date is one day after Mt. Rose ski resort in Lake Tahoe has scheduled its opener on Nov. 9. If the weather cooperates and opening-day projections stand, there will be seven Tahoe ski resorts open for Thanksgiving weekend (Nov. 24-28).
Located on California's Eastern Sierra range, approximately 100 miles south of the Nevada state line and 50 minutes from the eastern gate of Yosemite, Mammoth Mountain typically stays open into June or July. But last season the closing date got pushed back to an Aug. 6.
The Aug. 6 closing was the second-longest season in the resort's history, thanks to the constant barrage of snow that left multiple California ski resorts with record snowfall for the season. It was only the third time in the resort's 69-year history that Mammoth has remained open into August. The other two times were 1995 and 2017.
Following an extremely long season, Palisades Tahoe was the last resort to close in Lake Tahoe, shutting down for good on Fourth of July. Diamond Peak closed May 1, Heavenly stopped running its lifts May 7, and Kirkwood concluded its season May 14.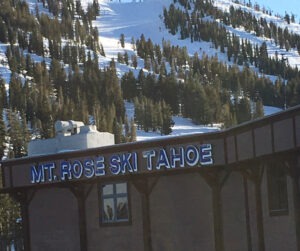 TAHOE SKI RESORTS – TENTATIVE OPENINGS
Mt. Rose: Nov. 9
Northstar California: Nov. 17
Heavenly: Nov. 17
Boreal: Nov. 17
Palisades Tahoe: Nov. 22
Sugar Bowl: Nov. 24
Soda Springs: Nov. 24
Kirkwood: Dec. 1
Diamond Peak: Dec. 7
Granlibakken: Dec. 15
Sierra-at-Tahoe: TBA
Homewood: TBA
Tahoe Donner: TBA
RECORD SNOWFALL AT MAMMOTH: Mammoth received a staggering amount of snowfall last season, the most in resort history. It got 885 inches of snow at its summit and 715 at its base lodge area. In an average season, Mammoth usually gets around 400 inches of snow at its base.
Mammoth's total last season was 500 percent of the average snowpack. Due to favorable conditions, the resort had an earlier opening then expected – Nov. 5, 2022. Mammoth quickly received large boosts from the snowfall, with early projections showing that the resort could remain open into July.
The snowfall total was huge and so is the resort. Mammoth has more than 3,500 skiable acres, and has 30 lifts that access roughly 150 trails. With reportedly 1.3 million annual skier visits, Mammoth is currently the third most frequented ski resort in the U.S.
Chair 16 Replacement: Replacement of Canyon Express (Chair 16), an existing high-speed detachable quad chairlift with a new state-of-the-art Doppelmayr D-Line Series 6-Pack detachable high-speed chairlift. The new chairlift will provide up to 25% more uphill capacity, helping to reduce lift line waits at Canyon Lodge and will also feature enclosed top and bottom terminals which will allow for weather protection.
Woolly's Tube Park: Improvements will include the beginning of a two-year construction cycle of a new full-service Day Lodge, a new Wiegand Alpine Coaster and the addition of summer tubing lanes for Summer 2024.
Snowmaking System: Ongoing improvements to Mammoth's extensive snowmaking system include $5.5 million investment to expand, automate and maximize efficiency. This includes the purchase of 22 new SMI Super Puma fan guns and 15 HKD Klik snowmaking guns, replacement of thousands of feet of snowmaking air and water pipe, and the installation of a new control system.
For more information on Mammoth Mountain, visit www.mammothmountain.