The curtain will soon begin coming down on the 2021-22 ski season for Tahoe ski resorts.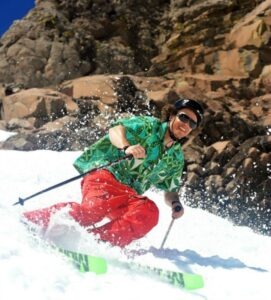 Due to the unseasonably warm temperatures and lack of snow this season, the closing dates mentioned below are subject to change.
Two Tahoe ski resorts – Diamond Peak, Tahoe Donner – have scheduled their closing date for Sunday, April 10.
One week later on Easter Sunday (April 17), seven more Tahoe ski resorts are expected to be holding their final day of skiing and snowboarding.
SEE TAHOE SKI RESORT CLOSING DATES BELOW
Two Vail Resorts in Tahoe – Heavenly, Kirkwood – announced earlier this month they would be extending their anticipated closing.
Heavenly moved its closing date back a week to April 24 and Kirkwood extended closing for two weeks, now shutting down May 1.
"Our operational teams are focused on a variety of factors, including snowpack and elevation," Vail Resorts spokesperson Dennis Baggett said. "Our hope is that all of our pass holders and guests can enjoy the rest of the (extended) season."
Palisades Tahoe (formerly Squaw Valley) will announce its closing date next week. Palisades is typically the last Tahoe ski resort to close for the season. Last year, the resort closed May 16, nearly a month after every other Tahoe ski resort was closed.
Due to high daytime temperatures and deteriorating conditions, last year Palisades and its associated resort, Alpine Meadows, didn't reach its planned closing date of Memorial Day (May 31).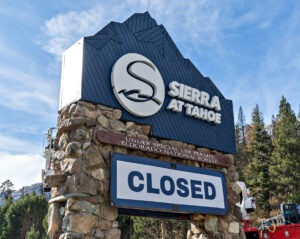 Temperatures have been high this week at Tahoe ski resorts. Spring skiing has definitely arrived. It's advisable to dress light, ski or ride early before the snow softens, and before heading home sit outside and soak in the sun with a beverage of choice.
SIERRA OPEN FOR ONE WEEKEND: Its status in doubt for much of the season, fire-damaged Sierra-at-Tahoe will open for two days (April 9-10).
Located off Highway 50 near South Lake Tahoe, Sierra-at-Tahoe severe damage from the Calder Fire, that struck in late August, has prevented the venerable ski resort near South Lake Tahoe from opening for the 2021-22 season.
Lifts for skiing and snowboarding will include Rock Garden, Easy Rider Express, Slider Carpet and the Broadway terrain park.
The weekend will be a celebration of Sierra-at-Tahoe's 75th anniversary. The two days will feature live music, competitions, giveaways and more.
"To pay homage to our history while setting our sights on the future, we are opening the resort for one weekend only to reflect and reconnect together with your fellow Sierra family members," a Sierra press release stated.
TAHOE SKI RESORT CLOSING DATES
Tahoe Donner: April 10
Diamond Peak: April 10
Sierra-at-Tahoe: April 10
Homewood: April 17
Boreal: April 17
Soda Springs: April 17
Mt. Rose: April 17
Northstar: April 17
Sugar Bowl: April 17
Granlibakken: April 17
Heavenly: April 24
Kirkwood: May 1
Palisades: TBA
Alpine: TBA