One more Tahoe ski resort is shutting down for the season. Alpine Meadows closes Sunday, May 9.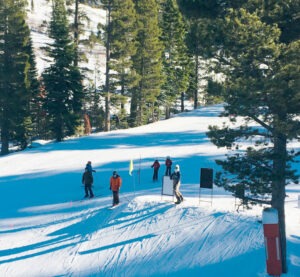 Squaw Valley will be the only Tahoe ski resort open next week. But skiers and snowboarders won't want to wait too long for a visit to Squaw – the resort closes Sunday, May 16. The High Camp beginner area at Squaw Valley closes this Sunday.
After providing the longest ski and ride season of any resort in Tahoe, due to high daytime temperatures and deteriorating conditions, Squaw Valley Alpine Meadows announced earlier this week that it would not reach its planned closing date of Memorial Day (May 31).
Because operations are dependent on weather and snowmelt, and the resort is quickly losing snow in a few key areas, it remains possible that Squaw Valley will be forced to close prior to May 16. But Squaw officials say the resort operations teams are putting in extra work to hold the weak spots together.
Spring hours of operation next week for Squaw are scheduled for 9 a.m. to 2 p.m. on weekdays and 9 a.m. to 3 p.m. on weekends.
Four Tahoe ski resorts closed for the season April 11 and seven more resorts in Tahoe pulled down the curtain April 18 on the 2020-21 season. Due to Covid-19 considerations, some questioned whether there would even be a ski season this year.
However, by Thanksgiving weekend there were nine Tahoe ski resorts that opened and five more followed. No Tahoe ski resort had to shut down this year due to Covid-19 restrictions.
Squaw Alpine says it was able to keep its lifts spinning for more than 160 days this winter. The resort received a total of 306 inches of snowfall this season, only 75 percent of average. No other Tahoe ski resort had 300 or more inches and several had less than 200.
Despite Mother Nature's obstacles and the pandemic, Squaw-Alpine kept the resort open for nearly six months, giving skiers and riders the opportunity for the late-season spring skiing and riding experience that they have come to expect.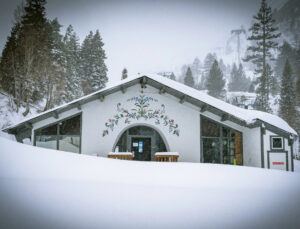 "In a season with unprecedented challenges, we could not be prouder of how our team stayed dedicated to creating a safe, friendly and welcoming environment for guests at Squaw-Alpine this season," said Ron Cohen, president and COO of Squaw-Alpine. "The resiliency of our team, along with the cooperation and enthusiasm of our guests, made it possible for us to face the uncertainty of the early fall and winter months, and come out the other side of winter having pulled off a fun and successful ski season."
DISCOUNT LIFT TICKETS: Ski or ride Wednesday at Squaw for just $50. The price is available for all ages and lift tickets can be purchased online or onsite. Adult lift tickets typically range from $90 to $119.
Squaw-Alpine Meadows has reintroduced a discounted lift ticket for pass holders from any other ski resort. Guests can simply show a 2020-21 season pass from another resort and receive 25-percent off walk-up lift tickets, seven days a week.
These tickets are available at walk-up ticket windows only – no advanced booking is required. The deal will be available through the remainder of the season.
SUMMER BEGINS IN JUNE: Squaw Valley Alpine Meadows will reopen for summer operations beginning June 18. Activities including Aerial Tram sightseeing rides, guided hikes, guided e-mountain bike tours and roller skating will be available at High Camp.
Note that High Camp Pool & Hot Tub will not operate this summer. The Aerial Tram will reopen for Memorial Day Weekend for sightseeing only.
For more information, visit https://www.squawalpine.com.