The 2021-22 ski season is nearing and the three Vail Resorts in Lake Tahoe have announced their tentative opening-day dates.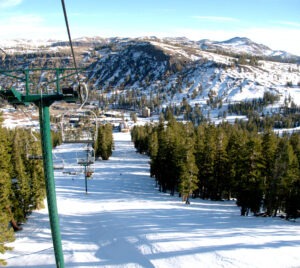 Both Northstar California and Heavenly Mountain will stage opening day for skiers and snowboarders Nov. 19. Kirkwood Mountain won't be open for the Thanksgiving holiday with its Dec. 3 opening.
Vail Resorts has 34 North American resorts, offering guests one of the longest ski seasons in the country.
Scheduled for the earliest opening is Keystone in Colorado with a TBA date in October. With wide investments in snowmaking technology in recent years, 15 of the company's North American resorts – including Breckenridge, Vail, Whistler Blackcomb and Okemo – are set to open for skiing and riding in November.
"We are thrilled to welcome guests back this season for a fantastic winter of outdoor fun across our portfolio of resorts," said James O'Donnell, president of the mountain division of Vail Resorts.
Rockies & West planned opening dates, which are subject to change:
Oct.: Keystone (CO) – as early as possible, as weather and conditions permit
Nov. 12: Breckenridge (CO), Vail (CO)
Nov. 19: Heavenly (CA), Northstar (CA), Park City (UT)
Nov. 24: Beaver Creek (CO), Crested Butte (CO)
Nov.25: Whistler Blackcomb (Canada)
Dec. 3: Kirkwood (CA), Stevens Pass (WA)
East planned opening dates, which are subject to change:
Nov. 19: Afton Alps (MN), Hunter (NY), Mt. Snow (VT), Stowe (VT), Wildcat (NH)
Nov. 20: Okemo (VT)
Nov. 24: Mt. Sunapee (NH)
Dec. 3: Attitash (NH), Crotched (NH), Jack Frost (PA), Mt. Brighton (MI), Wilmot (WI)
Dec. 17: Big Boulder (PA), Liberty (PA), Roundtop (PA), Whitetail (PA)
Dec. 18: Alpine Valley (OH), Boston Mills and Brandywine (OH), Hidden Valley (MO), Mad River (OH), Paoli Peaks (IN), Snow Creek (MO)
Employees and communities will continue to monitor public health guidance surrounding COVID-19. Details of any necessary safety protocols will be communicated ahead of the season as the situation continues to evolve.
"As always, our goal is to provide a safe and memorable experience of a lifetime for our guests and employees, and to do everything we can to provide incredible skiing and riding all season long," O'Donnell said.
At this time, Vail Resorts does not plan to have a mountain access reservation system.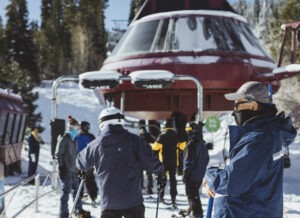 EPIC PASS: As the winter season draws near, so does the last chance for skiers and riders to get the lowest price on the entire suite of 2021/22 Epic Pass products, which saw a major price reduction of 20-percent this year.
Labor Day is the last day to get an Epic Pass, Epic Day Pass or any pass option at the lowest price this year – unlocking access to resorts across the Northeast, Rocky Mountains and Pacific Northwest, including Whistler Blackcomb, which is now open to fully vaccinated Americans.
Epic Pass($783 vs. $979 last season) provides unlimited, unrestricted access to 34 North American resorts – including Vail, Beaver Creek, Breckenridge, Park City and Whistler Blackcomb – as well as access to many partner resorts, including Telluride, Snowbasin and Sun Valley.
Epic Local Pass($583 vs. $729 last season) provides unlimited, unrestricted access to 26 resorts – including Breckenridge and Keystone – from the East to the West coast, as well as holiday-restricted access to resorts like Park City, Heavenly and Stowe, and 10 days total to use at Vail, Beaver Creek and Whistler Blackcomb.
Northeast Value Pass($479 vs. $599 last season) provides access to 18 resorts across the Northeast and Mid-Atlantic, including Stowe, Okemo, Hunter Mountain, Mt. Snow and Liberty.
Epic Day Passis the best option for anyone who plans to hit the slopes only one to seven days next season. With Epic Day Pass, guests can visit premier resorts like Vail, Beaver Creek and Whistler Blackcomb for as low as $87for one day, with discounts increasing as more days are purchased, and – a new option this year – resorts like Keystone, Heavenly and Stowe for as low as $67 for one day.
In addition to reducing the cost of accessing the mountains, Epic Pass products provide significant savings on the rest of the mountain experience.