Considering the onslaught of snow regularly hitting Tahoe ski resorts this season, it comes as no surprise the three Vail Resorts in Lake Tahoe – Heavenly, Kirkwood, Northstar – announced Tuesday morning they would be extending their respective closing dates.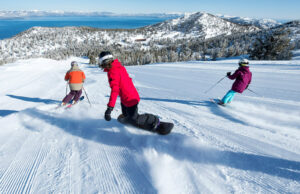 Northstar and Heavenly were originally scheduled to close for skiing and snowboarding Sunday, April 16, and Kirkwood was supposed to be shutting down Sunday, April 30. 
KIRKWOOD: Located 34 miles from South Lake Tahoe off Highway 88, Kirkwood pushed back its closing date to Sunday, May 14, the latest of the three Vail Resorts in Tahoe. As of Tuesday morning (March 21), Kirkwood has received 657 inches of snow for the 2022-23 season.
Celebrating its 50th anniversary season, Kirkwood will add two additional weekends, staying open Friday, May 5 to Sunday, May 7, and Friday, May 12 to Sunday, May 14.
HEAVENLY: The South Lake Tahoe mega resort will extend its season to Sunday, May 7. Heavenly received 8 more inches of snow in the past two days, hiking its season total to 538 inches.
With its new closing date, Heavenly will add three full weeks to its schedule.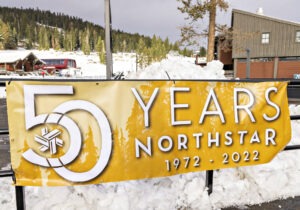 NORTHSTAR: It's been a banner season of snow for Northstar, which will now be closing Sunday, April 30. Located off Highway 267 in Truckee, Northstar has received 616 inches this season.
Also celebrating its 50th anniversary season, Northstar will add two additional weekends, remaining open Friday, April 21 to Sunday, April 23 and Friday, April 28 to Sunday, April 30.
"We are incredibly excited to offer even more days of skiing and riding," said Tom Fortune, VP & COO of Heavenly and the Tahoe Region. "With all the snow we have received this year, and bluebird days around the corner, we are primed for awesome spring skiing."  
EARLY OPENINGS THIS SEASON: This news comes in addition to all three Vail Resorts in Tahoe opening early for the 2022/23 winter season.
Kirkwood opened three weeks earlier than planned, and both Heavenly and Northstar opened one week earlier, all on Nov. 12. This means the season has been extended on both the front and back end, providing skiers and riders with even more days on the slopes.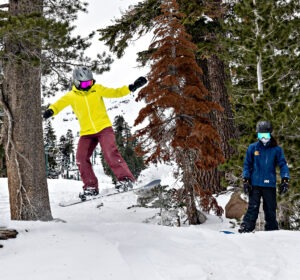 Current snow totals at each resort are reaching historic records. Northstar (616 inches) has a prior seasonal record of 701 inches. Heavenly (538 inches) will likely surpass its record of 564 inches. Kirkwood (657 inches) has a previous high of 700 inches.  
More details on what to expect operationally from the three Vail Resorts in Tahoe will come as the resorts get further into Spring, which officially began Monday (March 20).  
EPIC SEASON PASS INFO: Epic Passes for this current winter 2022/23 are still valid and usable throughout these extension periods.
Epic Passes for next winter 2023/24 are now on sale here. Skiers and riders planning to visit at any point through the end of this season are encouraged to purchase their lift access in advance because lift tickets will be limited every day, across every resort, to preserve the guest experience.