As the season winds down for Tahoe ski resorts, three of them are offering alluring discounts for next year's season pass.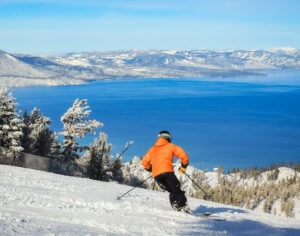 Vail Resorts recently announced its reducing season pass prices for next season by 20 percent across the board on all its options as a way to deliver on its commitment to honor the loyalty of their pass holders.
Sales of the Vail Resorts season passes are available now.
Vail Resorts has three Lake Tahoe ski resorts – Northstar California, Heavenly Mountain, Kirkwood Mountain. The price reduction applies to the Epic Pass, Epic Local Pass, Epic Day Pass and Tahoe Local and Value Pass and Military and Adaptive passes.
The 20210-22 Epic Local Pass is available for $583, after going for $729 this season. The full Epic Pass is $783, down from $979 for the 2020-21 season. The Tahoe Local Pass now costs $495 – it sold for $619 this season. And the Tahoe Value Pass is going for $423, after selling for $529 for this season.
Vail Resorts launched the Epic Pass 13 years ago. Since then, it has added 32 resorts to its large ski resort portfolio. The company says it invested over $1.5 billion into the guest experience with industry-leading technological innovations and numerous on-mountain capital improvements.
"We double down on our (season) pass strategy by dramatically reducing our pass prices," said Rob Katz, chairman and chief executive officer of Vail. "We are excited to make it easier for everyone to move into a pass. We remain fully committed to ensuring continuous improvements in the guest experience."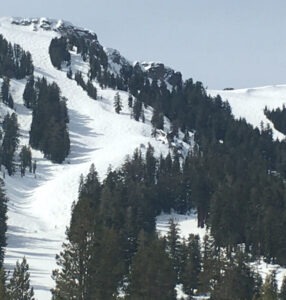 The price reduction puts the resort's season-pass prices back to where they were for the 2015-16 season. During that season the pass offered access to only 11 resorts in the country.
This season the Epic Pass offered access to 70 ski resorts around the world. Vail Resorts says the Epic Day Pass gives guests the chance to visit resorts like Heavenly and Northstar for $67.
Vail Resorts believes that its price reductions will generate incremental pass revenue from additional sales in 2022 that will likely offset any pass revenue lost from the new discount. The company believes that in future years the impact of retaining guests in its program will drive material increases in pass revenue.
"The new prices announced not only provide value to existing skiers and riders, but we also believe they will contribute to the growth and vitality of our sport as we bring new people and higher engagement into the industry, which we think is imperative," Katz said.
Due to Covid-19, all Tahoe ski resorts and just navigated the most challenging season it has ever encountered. All ski resorts were down in numbers this year due to Covid-19 restrictions. However, the ski season did get going for most resorts by Thanksgiving and interest remained steady throughout the season, despite fears created by the pandemic.
"Because of the growth and loyalty of our pass holders, we were able to ensure this season was a success, with full operations across our 34 North American resorts, even amid a pandemic," Katz said.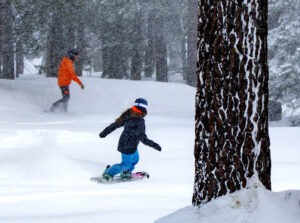 For the Vail Resorts, Kirkwood had its final day of the season Sunday, April 11. Both Heavenly and Northstar will be offering one final day for skiers and snowboarders Sunday, April 18.
TAHOE SKI RESORT CLOSING DATES
Tahoe Donner: April 11
Sierra-at-Tahoe: April 11
Kirkwood: April 11
Homewood: April 11
Sugar Bowl: April 18
Diamond Peak: April 18
Soda Springs: April 18
Northstar: April 18
Heavenly: April 18
Boreal: April 18
Mt. Rose: April 18
Granlibakken: TBA
Squaw Valley Alpine Meadows: May 31