Vail Resorts announced today it has created "Epic Day Pass" that will be an alternative for skiers and snowboarders who don't want to purchase a season pass.
Colorado-based Vail Resorts has three Tahoe ski resorts – Heavenly Mountain, Northstar California, and Kirkwood Mountain.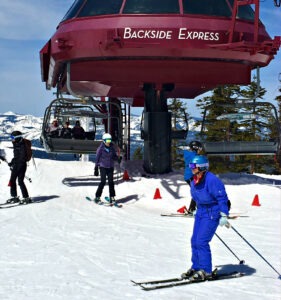 The new Epic Day Pass allows skiers and riders to customize their own pass from one to seven days, plus have the option to add holiday access. The pass can be used at any time at all of Vail's North American resorts.
According to Vail Resorts, there are discounts of up to 50 percent off of lift ticket window prices with the Epic Day Pass. The pass starts as low as $106 for one day of skiing. Guests are able to lower their cost per day by adding more days and can lock in the lowest prices by purchasing the pass this spring.
The pass for next season gives skiers a chance to pre-purchase one-to-seven days of skiing for prices that are about half the walk-up ticket price at most Vail-owned ski areas.
"At this point there is really no reason – as long as you can plan ahead a little bit – that you can't be skiing for around $100," said Vail Resorts chief Rob Katz.
Eleven years ago, Katz helped create the original Epic Pass that stabilized the ski resort industry's notoriously seasonal revenue flow by encouraging skiers to buy discounted season passes long before the lifts began running.
Katz feels the Epic Day Pass comes from years of ticket-window numbers showing a decline in visits by day-ticket buyers who were not skiing entire seasons.
On the Northstar California website, it advises skiers and riders who want the "best deal to buy your lift tickets online and get the lowest price guarantee. Purchase tickets 7 days or more in advance for the biggest savings. Purchase tickets up to midnight the night before you ski and still save money off the regular ticket window price."
After randomly picking the week of March 10-16 on the Northstar website, the cost of one adult lift ticket was $129 for Tuesday through Saturday, a savings of $31. Sunday and Monday lift tickets were $143, a $16 savings.
Vail Resorts stated in its press release that "with the introduction of 'Epic for Everyone,' it continues that history of innovation by offering the same incredible flexibility and value to all skiers and riders, whether they want to ski or ride just one day – or every day – of the season.
"With Epic for Everyone, we are excited to provide all of our guests with the value, flexibility and convenience that come with being a pass holder," said Kirsten Lynch, chief marketing officer of Vail Resorts. "The launch of the Epic Day Pass transforms both season pass and lift ticket pricing and allows our guests to decide where, when and how frequently they want to ski or ride, which is exactly what made our Epic Pass so popular when we first introduced it over a decade ago."
The Epic Day Passes will be mailed to skiers, eliminating the need to stand in line for a day lift ticket. Cutting wait times is a high priority for Vail Resorts, which has added high-speed lifts across its network of resorts.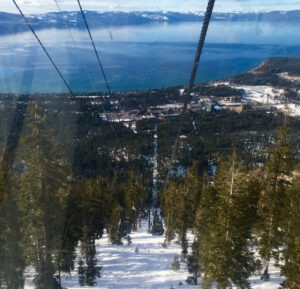 Vail Resorts sold more than 925,000 Epic Passes for the current 2018-19 season, a combination of the full unrestricted Epic Pass, the Epic Local Pass that limits access to some resorts, and its four-day and seven-day passes. There were about 100,000 $99 Epic Pass for military veterans and their families in that total as well.
Alterra Mountain Company, a privately held company that owns 14 ski destinations, including Squaw Valley Alpine Meadows, doesn't release stats like the publicly traded Vail Resorts. Alterra said it sold more than 250,000 Ikon Passes in its debut season this year.
For more information on the Epic Day Pass, visit www.epicpass.com.