Thinking of skiing or snowboarding over Memorial Day weekend? It's definitely an option in Lake Tahoe and two other California ski resorts where one can make a few turns during the holidays.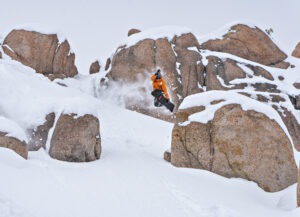 A handful of ski resorts around the U.S. are still open for the 2022-2023 ski season, including Palisades Tahoe. Thanks to the huge snowfalls this year in the West, conditions remain excellent considering we're heading into the summer months.
There are two other California ski resorts that will be running lifts Memorial Day Weekend – Dodge Ridge and Mammoth Mountain. There are also a reported seven other ski resorts open nationally (see details below).
PALISADES TAHOE: Not only is the former Squaw Valley ski resort open from 8 am to 2 pm over the Memorial Day holiday, it will be running lifts during those same hours for roughly another seven weeks. The scheduled closing date is July 4.
Palisades Tahoe has received 723 inches of snowfall this season, the most in resort history.
The ski and ride season will continue seven days a week through May, and then switch to the Alpine side of Palisades Tahoe through Sundays in June, with the last weekend of riding lasting from July 1-4. Palisades Tahoe is the largest ski resort in the Lake Tahoe region, boasting 6,000 skiable acres.
To view the Palisades Tahoe operations schedule for the remainder of the 2022-23 season, click here.
As the spring season continues, Palisades Tahoe is offering deals on daily lift tickets and lodging. One of the primary lodging locations is the Village at Palisades Tahoe.
Visit here to view the ticket price discounts and click here to see the lodging discounts.
DODGE RIDGE: The ski resort in Tuolumne County is reopening this Saturday and Sunday for skiing and riding. It will close for good, starting Monday (Memorial Day).
Dodge Ridge originally closed its doors for the ski season May 7 following a record-breaking season on the mountain which saw new season-highs in total snowfall, season length and total visitor count. But it reconsidered and now offers an additional two days.
Chairlift No. 5 will take skiers and snowboarders to any of five-plus groomed runs that the resort will open for the weekend. The adjusted hours are 8 a.m. to 2 p.m., but barbecues and bars will be open 9 am to 4 pm as well as the Waystation Rail Garden, where a DJ will be spinning tunes.
"With all of the remaining snow, people were asking, 'why aren't you staying open longer?' We decided last week that we were going to open for the weekend," Dodge Ridge spokeswoman Hanna Craig said.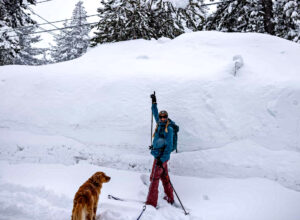 For more information, visit www.dodgeridge.com.
MAMMOTH MOUNTAIN: Located on California's Eastern Sierra range, approximately 100 miles south of the Nevada state line and 50 minutes from the eastern gate of Yosemite, the large ski resort has multiple lifts available Friday through Monday this holiday weekend.
And unlike Dodge Ridge, Mammoth won't be closing after the holiday skiing concludes. It has plans to stay open until at least the end of July.
From Friday through Memorial Day, Mammoth is expected to have the following lifts open: Broadway, Stump Alley, Face Lift, Roller Coaster, High Five, Unbound, Chair 8, Cloud Nine, Gold Rush, Discovery, Chairs 12, 13, 14, Eagle, Schoolyard, Chair 23, and the Upper and Lower Panorama Gondola.
There will be limited services out of the Canyon & Eagle Lodges, which is due to the construction of a new high-speed six-pack chairlift.
For additional information, visit www.mammothmountain.com.
RESORTS OPEN NATIONALLY
Arizona Snowbowl (Arizona):Although currently closed, the ski resort has plans to reopen Saturday, May 27.
Arapahoe Basin (Colorado):This ski area is currently open and offers 2 lifts and 14 trails.
Winter Park (Colorado):Winter Park is currently open, offering 3 lifts and 41 trails.
Beartooth Basin (Montana):Beartooth Basin will open for the season May 26. Beartooth Basin is North America's only summertime-only ski area.
Timeline (Oregon): Timberline is open daily from 8 am to 3 pm with an 88-inch base depth at the lodge, located at 6,000 feet.
Snowbird (Utah):The ski resort intends to reopen May 26, welcoming visitors back to its slopes.
Killington (Vermont):Killington is currently closed, but will reopen May 26.