Ski season recently concluded in California. However, it won't be that long until the 2023-24 ski season arrives.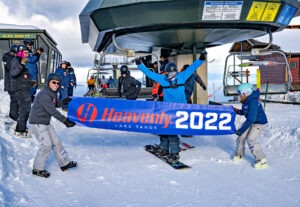 The three Vail Resorts in Lake Tahoe announced Wednesday (Aug. 16) their target opening dates for the upcoming ski season.
PROJECTED OPENING DAY
Heavenly: Nov. 17, 2023
Northstar: Nov. 17, 2023
Kirkwood: Dec. 1, 2023
All winter opening dates are conditions dependent. The three Tahoe ski resorts will begin making snow as soon as the weather will allow in the fall.
"We are always looking forward to the next ski and ride season, getting more snow, and breaking out our skis and snowboards," said Tom Fortune, VP and COO of Heavenly Mountain Resort and the Tahoe Region. "Coming off a truly historic winter, the bar is high this year, and I know it will be another amazing ski and ride season for our resorts across the Tahoe Region."
The 2022-23 season was a plentiful one in regards to snow totals. Heavenly established a snowfall record with 592 inches and Kirkwood had more to celebrate than its 50th anniversary, thanks to record-setting 727 inches.
The huge snow totals allowed Heavenly to stay open through May 7, while Kirkwood closed May 14, the second longest season among Tahoe ski resorts. Northstar received 665 inches of snow and closed April 30.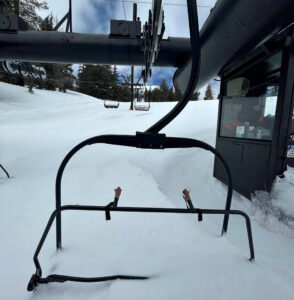 Skiers and riders looking to ski the Vail Resorts in Tahoe have until Labor Day (Sept. 4) to lock in an Epic Pass for the 2023/24 season before prices increase. Vail Resorts says people who buy their pass now will also unlock early access to Vail Resorts' Winter Getaway Sale and receive exclusive discounts on lodging.
PALISADES TAHOE: Earlier this week, Palisades Tahoe announced Monday on Instagram that its planned opening day would be Nov. 22, 2023, conditions and weather permitting. That left the popular Tahoe ski resort 100 days away from starting the 2023-24 season.
Palisades Tahoe had the most snow last season among Tahoe ski resorts, getting a staggering 723 inches. It also had the longest season with closing date on Fourth of July.
Season pass information for Palisades Tahoe can be accessed here.