The quick reaction of two friends saved the life of skier Jeremy Pascal last week at Palisades Tahoe.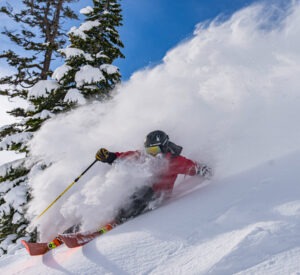 A video on a helmet cam captured the terrifying near-death, following a ski stunt that definitely went bad, almost tragically bad. Pascal nearly suffocated because he was immersed in snow following the stunt.
Check out the video here
The three men were reminded of the extreme danger when performing ski stunts on a day when the deep snow was pervasive everywhere at the Tahoe ski resort.
Taking advantage of the Palisades terrain while his two friends watched, Pascal attempted a backflip that initially seemed like a successful one.
But the daring skier face-planted into the soft, deep snow, and was fully buried. While his friends were skiing down the short distance to rescue him, Pascal was trying to remain calm.
"I started kind of blowing a hole so I could breathe, but that didn't work," Pascal told KGO radio in San Francisco. "So, then after like 20 seconds, I thought, 'all right, just chill out. Don't use energy, so don't breathe as much."'
Friends Duke Arnold and Josh Gold, who was wearing the helmet cam, headed down the short slope to rescue their buried friend. Knowing they didn't have much time, the two started digging Pascal out.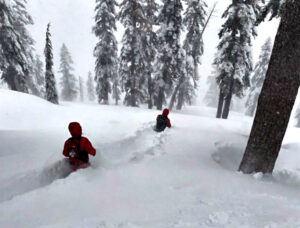 Gold dug through the snow until he found his friend's glove and continued digging through about two or three feet before finding Pascal's head.
Pascal finally emerged from the snow after 54 seconds. In the video of the incident, he can be heard saying he began to pass out.
"It was definitely scary for a little bit," he said. "Luckily, we had a really good team out there to help me out."
What nearly happened to Pascal is called snow immersion suffocation (SIS), and an accident like this one can happen in any form of deep snow.
"My only regret is not getting there sooner. We managed to dig him out after a very terrifying 54 seconds," Gold said.