Like any past ski offseason, season passes are on sale now for the upcoming season. Yet there's a serious question that's lingering: will there be a ski season?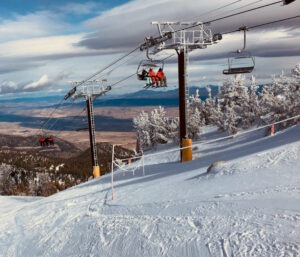 The coronavirus has impacted many businesses and the ski industry is no exception. The pandemic virus shut down all Lake Tahoe ski resorts by mid-March and none of them were able to reopen. A similar scenario played out worldwide.
Although it's only mid-July, no Tahoe ski resort can say with any measure of confidence that it will be open for skiing and snowboarding during the 2020-21 season.
It's only July, but in a normal year this would already be past the time for avid skiers and snowboarders to have bought their passes for the upcoming season. This winter, snow will not be the biggest source of uncertainty for skiers and ski operators.
The good news is ski-resort operators have significantly reduced the prices for next year's season passes. The offer of a sharply discounted price to the most loyal and most organized skiers has made it feasible for ski resorts to sharply increase prices for single-day passes bought at a ticket window without alienating core customers.
Vail Resorts season passes start at $979 for the 2020-21 season.
Advance pass sales also nudge customers to commit to their plans to take ski trips, and they mitigate ski companies' weather risk by locking in customers before anybody knows whether the season will have excellent snow or not.
In 2006, the maximum price for a one-day lift ticket at Vail, one of Colorado's premier resorts, was $85. If that price had risen in line with inflation, it would be $111 today. Instead, the maximum one-day lift ticket sticker price at Vail has climbed to an eye-watering $219.
Try getting a lift ticket anywhere now for $85 or less these days. Good luck?
One-day ticket prices are extremely high these days, but season passes have become much more affordable over the past 14 years. In 2008, Vail took a dramatic step to push skiers to buy season passes instead of day lift tickets: It cut the season pass price from $1,849 all the way to $579.
"Going to buy a lift ticket at the window is kind of like going to the airport and buying a ticket for that day," said Adrienne Isaac, the director of marketing and communications for the National Ski Areas Association, an industry trade group.
In recent years, as the ski industry has become more consolidated and more corporate, it has copied pricing strategies from the airline and hotel industries, with major discounts for buying in advance. You can even take advantage of these discounts if you're not the sort of skier who's likely to make use of a season pass.
But pulling the trigger on purchasing a season pass for the coming season is not easy. Skiers and riders don't know what the status of the coronavirus pandemic will be by the winter months, and what sorts of ski (and après-ski) activities will be available.
Also complicating matters, skiers don't know how comfortable they will be about getting on airplanes to take ski vacations. They may also be uncertain about their own personal financial outlooks, and whether they will want to spend money on ski trips. So, ski-resort operators have had to adapt their season-pass sale pitches to reassure customers that they're not going to waste money on a pass they won't use.
Vail Resorts, which owns three Tahoe ski resorts – Heavenly, Kirkwood, Northstar California – is the largest ski resort operator in North America. Vail, which also owns Vail, Breckenridge and Whistler-Blackcomb, has extended until Labor Day the usual spring cutoff for the most discounted price on its multi-resort season pass product, the "Epic Pass."
Vail's main competitor, Alterra Mountain Company, which owns Squaw Valley Alpine Meadows, and other bigtime resorts like Steamboat Springs, Stratton, and Mammoth, kept a spring deadline for the lowest price on its own product, the Ikon Pass. But is offering purchasers what it calls "adventure assurance." If they decide they don't want to ski in the upcoming season, they can convert their unused Ikon 2020/21 season passes at any time into passes for the 2021/22 season.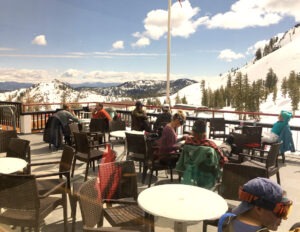 Both Vail and Alterra also promise refunds, pro-rated based on complex formulas, in the event that resorts must close for part or all of next winter due to COVID-19.
"In this moment, with all that is going on in the world, we feel Labor Day is a much better time to have a conversation with our pass holders about next season," said Vail Resorts CEO Rob Katz on an earnings call with investors at the end of April.
Vail sold 1.2 million Epic Passes for last season, but Katz declined to say how many passes had been sold so far for the upcoming season, noting that the price increase deadlines are a primary motivator for customers to buy passes and that he was unsurprised that, with the deadline delayed, customers were delaying their purchases.
Alterra CEO Rusty Gregory says Ikon Pass sales were "shockingly strong" in the lead-up to his company's May 27 deadline to buy at the lowest price. Until that date, the full-featured season pass was available for $999. The company has motivated sales by increasing its discount for renewing customers, who were offered the full pass for just $899, and it has softened the blow for those who didn't feel ready to buy in May. Buying a little later will only cost an extra $50.
Of course, the big question season-pass buyers have is – will I be able to use the pass when there is snow? Both Vail and Alterra offered partial refunds to last year's pass-holders based on how much skiing they missed.
However, no one truly knows if there will be a 2020-21 season.