Snowfall records continue to tumble at Tahoe ski resorts this season.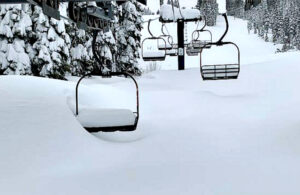 Thanks to 10 inches of snow this week, Palisades Tahoe has established a new record this season. Located off Highway 89, the Truckee ski resort is now sitting at 710 inches, breaking the 2016-17 mark of 707 inches. The 2022-23 total is 178% of the resort's average of 400 inches.
"Palisades Tahoe has been fortunate to receive an incredible amount of snowfall this season, covering our mountain in deep snow," said Dee Byrne, President of Palisades Tahoe. "Skiers and snowboarders have had an unforgettable time on both the groomed trails and the untouched snow pockets. We are immensely grateful for the iconic conditions and natural beauty that Mother Nature has gifted us with this season at Palisades Tahoe."
SEE TAHOE SKI RESORT CLOSING DATES, SEASON SNOW TOTALS BELOW
The record season snowfall will allow Palisades Tahoe to stay open on its Alpine side of the ski resort until July 4, making it the longest ski season among Tahoe ski resorts. The Palisades side of the mountain will be closed starting May 29 due to work in replacing the haul rope on its Funitel.
NEW RECORDS FOR HEAVENLY, KIRKWOOD: The two Vail Resorts in Lake Tahoe have both set new snowfall records this season.
Heavenly has received 570 inches of snow this season, surpassing its previous high of 564 inches in 2016-2017. Located half an hour South Lake Tahoe, Kirkwood, has 708 inches, snapping a 40-year-old record that was set in 1983.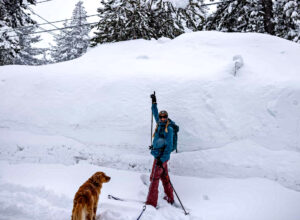 MORE RECORD SNOWFALL IN CALIFORNIA: No California ski resort has received more snow than Mammoth Mountain. Located on California's Eastern Sierra range, approximately 100 miles south of the Nevada state line and 50 minutes from the eastern gate of Yosemite, the resort has a record 885 inches at its summit and its base has 705 inches.
Anyone seeking a summer day of skiing or riding can head to Mammoth. The resort has announced it will be open daily until at least the end of July.
"We don't have a set closing date. We will stay open as long as conditions allow," said Mammoth spokesperson Lauren Burke.
Two central valley ski resorts have received record snowfall this season. Bear Valley has established a new record with 672 inches and Dodge Ridge has received a record 731 inches this season.
Located about 70 miles southeast of Fresno, China Peak has accumulated 701 inches at its summit, breaking the resort's previous season high.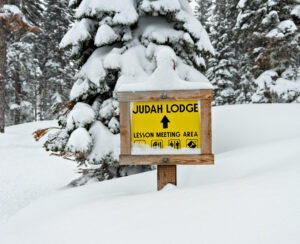 TAHOE'S 700-INCH CLUB: Sugar Bowl has received the most snow among Tahoe ski resorts with 792 inches this season. Located off Interstate 80 at Donner Summit, Sugar Bowl may break its record-setting 2016-17 season mark of 795 inches.
"We're certainly optimistic that it could happen," said Sugar Bowl spokesperson Jon Slaughter. "It's possible. There's more snow in the forecast."
Joining Sugar Bowl in Tahoe's 700-club this season are Boreal (741) and previously mentioned Palisades Tahoe (710), Kirkwood (708) and Soda Springs (707). Ten Tahoe ski resorts have received 570 or more inches this season, which is likely another record for the Lake Tahoe region.
CLOSING DATES, SEASON SNOW TOTALS