After several recent mild storms dropped slight amounts of snow, Tahoe ski resorts can expect a nice dumping later this week, up to 2 feet of snow.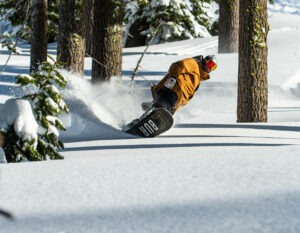 The National Weather Service (NWS) in Reno is forecasting 10 to 14 inches for lower levels of Tahoe ski resorts and 18 to 24 inches on summits from a storm that starts Wednesday evening (Jan. 15) and lasts through Thursday night. The storm will also feature strong winds.
Bryan Allegretto, California Snow Forecaster with OpenSnow, is also predicting as much as 2 feet of snow arriving at Tahoe ski resorts later this week.
"We're still showing 6-12-plus inches for lake level, and 1-2 feet of new snow on the mountains. The highest amounts will be west of the lake along the crest," Allegretto said.
A strong storm has been overdue for the Tahoe region.
"The next storm is the strongest since the beginning of December," Allegretto said. "The latest model shows some scattered snow showers possibly breaking out ahead of the storm Wednesday evening, but they hold off on the steady snow pushing in until the early morning hours Thursday. We may only see an inch or two of snow by 4 a.m. on Thursday.
The NWS issued a winter weather advisory for a storm headed to the basin Monday night (Jan. 13) into Tuesday, and a winter storm watch for later in the week that will bring much heavier snow.
The storm hitting Tahoe ski resorts on Monday night is expected to bring 2 to 4 inches of snow, with 6 to 10 inches possible at pass level, according to the NWS. The accompanying wind will gust as high as 55 mph and 100 mph over Sierra crest ridges.
The winter advisory ends Tuesday morning as the weather clears out through Wednesday morning, although winds will gust up to 35 mph. The NWS is predicting the next storm will hit Lake Tahoe on Wednesday night and will last through Thursday evening.
The severe weather will make for some hazardous driving. The storm could make travel difficult to impossible over mountain passes through Thursday.
MLK WEEKEND: Allegretto says the Tahoe region will be in a transitionary period between two patterns on the holiday weekend (Jan. 18-20).
"The trough that has been sitting over the West is lifting out and high pressure is beginning to build in," the veteran Tahoe weather forecaster said. "There is another storm that tries to push into California on Saturday. Most model runs have it fizzling out before it reaches the Sierra. But a few still show it pushing far enough south for light snow showers Saturday afternoon and into the evening."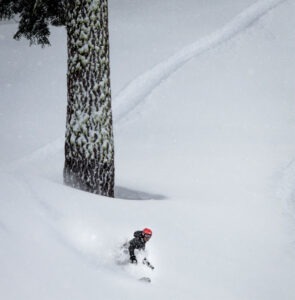 Overall, expect a mostly sunny MLK weekend with slightly warmer temperatures. High temperatures are probably going to be in the 30s on the mountains and 40s at lake level by Sunday into Monday.
SEASON SNOW TOTALS (Jan. 13)
Sierra-at-Tahoe: 164 inches
Kirkwood Mountain: 162 inches
Squaw Valley: 160 inches
Northstar California: 157 inches
Boreal Mountain: 154 inches
Mt. Rose: 153 inches
Alpine Meadows: 151 inches
Soda Springs: 150 inches
Sugar Bowl: 149 inches
Heavenly Mountain: 145 inches
Homewood Mountain: 123 inches
Diamond Peak: 90 inches
Tahoe Donner: 78
Granlibakken: NA