Snow conditions will be ideal for Super Bowl weekend skiing in Tahoe.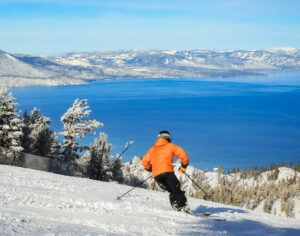 Bluebird is the best way to describe skiing and snowboarding at a Tahoe ski resort this weekend. The weather is expected to be sunny with mild temperatures ranging from the low-to-mid 40s both Saturday and Sunday.
The weather will be ideal for enjoying the sun and good snow conditions. Tahoe ski resorts are coming off a roughly 10-day period where they received 4-7 feet of new snow. The snow conditions are easily the best of the season with the most recent snow taking place Tuesday (Feb. 2).
"We have beautiful weather for the weekend with mostly sunny skies and highs in the 40s," said Bryan Allegretto, California Snow Forecaster for OpenSnow.com.
Squaw Valley Alpine Meadows has the most snow among Tahoe ski resorts with 196 inches for the 2020-21 season. Boreal Mountain is not far behind with 190 inches. Other notable totals include Sugar Bowl (184), Sierra-at-Tahoe (180), and Kirkwood (168).
CHECK OUT TAHOE SNOW REPORT BELOW
TAHOE WILL BE CROWDED: With the Super Bowl taking place Sunday (kickoff 3:30 pm), Lake Tahoe officials are expecting a surge of visitors on both sides of the lake. Caltrans and CHP expect heavy traffic and major travel delays in the Sierra.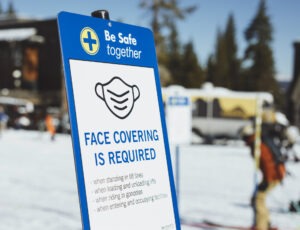 "The fresh powder and anticipated warmer temperatures, coupled with Super Bowl festivities this weekend, are expected to draw many people to ski resorts and casinos in the region," a Caltrans press release said. "Motorists traveling on Interstate 80 and Highway 50 should expect significant traffic and travel delays on major and secondary highways in the region."
Many Tahoe ski resorts require reservations – so look into that now! Ski resorts parking lots are expected to fill quickly given the lower capacity requirements during the COVID-19 pandemic. Motorists should be prepared to turn around when lots reach capacity and be careful not to block highways and local roads.
Restaurants around Lake Tahoe are gearing up for Super Bowl takeout specials. Some places on the Nevada side of the lake are also hosting watch parties for the big game.
BOOKING A ROOM IN TAHOE: Looking to book a stay at South Lake Tahoe for Super Bowl weekend? It may not be too late.
People considering a Lake Tahoe visit have a new digital resource for trip planning with ease – Tahoesouth.com. Lake Tahoe Visitors Authority recently launched the newly redesigned site. The enhanced version features wall-to-wall imagery with responsive mobile design all within a convenient and easy to read layout for consumers.
SNOW PLAY CAUTIONS: Currently, snow play is not permitted at rest areas or alongside highways, on-ramps or off-ramps for the safety of the public and other drivers.
Motorists have been parking illegally around the Tahoe basin to play in the snow. Note that CHP has been writing hundreds of citations for illegally parked cars.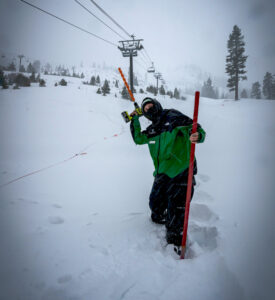 Drivers parked alongside highways and in non-designated areas for snow play create hazardous driving conditions for other motorists and prevent big rigs from using rest areas for federally-mandated stops. It also causes major traffic delays. CHP says vehicles found parked illegally will be cited or towed.
TAHOE SNOW REPORT (season totals – Feb. 5)
Alpine Meadows: 196 inches
Squaw Valley: 196 inches
Boreal: 190 inches
Soda Springs: 189 inches
Sugar Bowl: 184 inches
Sierra-at-Tahoe: 180 inches
Kirkwood: 168 inches
Homewood: 157 inches
Mt. Rose: 140 inches
Northstar: 139 inches
Heavenly: 125 inches
Tahoe Donner: 119 inches
Diamond Peak: 111 inches