Sugar Bowl and Mt. Rose ski resorts are currently hiring for the 2019-20 ski season.
Located on Donner Summit, Sugar Bowl offers the closest skiing and snowboarding to Sacramento and the Bay Area, and is easily accessible from Interstate-80 at the Norden exit.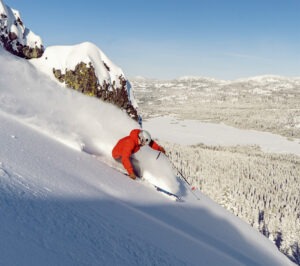 Just 25 minutes from Reno, Mt. Rose is located in Nevada near North Lake Tahoe and boasts Tahoe's highest base elevation at 8,260 feet.
Mt. Rose is targeting an Oct. 25 opening this season, weather and conditions permitting. The resort offers one of the longest seasons in the region. Sugar Bowl has no planned opening date, which is also weather dependent.
SUGAR BOWL: The resort is now hiring more than 450 part-time and full-time positions across all departments. All available positions are posted online at www.sugarbowl.com/employment, and candidates are
encouraged to complete an application online.
The Sugar Bowl Job Fest will take place from 1-4 p.m. on Saturday, Oct. 19 at the resort's Judah Lodge. Candidates interested in interviewing for available positions at the Job Fest are encouraged to come ready for an interview, and complete an application in advance for faster check-in.
"We are looking for candidates to join our team who are not only passionate about working in the mountains, but more importantly, committed to going the extra step to take care of our guests," said Jon Slaughter, executive director of marketing and sales at Sugar Bowl Resort. "Sugar Bowl has a strong service culture that we are committed to and take tremendous pride in. We look forward to welcoming new members of our team to Sugar Bowl this winter."
Available positions range from lift operators, ski and snowboard instructors, ticket sellers, to chefs, accounting and marketing. The ability to ski and snowboard is not required for all positions.
Sugar Bowl and Royal Gorge employees enjoy perks, including complimentary skiing and riding with an Unlimited Season Pass (full-time employees can give a pass to their dependents), affordable employee housing options, flexible schedules and more.
Learn more at www.sugarbowl.com/employment.
Mt. Rose: The resort is accepting applications for all positions for the 2019-20 winter season. It will host a hiring mixer at the resort Saturday, Oct. 19. Part and full-time seasonal positions are available in departments, including lift operations, ticket sales, rental shop, parking, food service, ski and snowboard school, snow surfaces (grooming, snowmaking) and more. Not all positions require candidates to ski or snowboard.
This weekend's hiring mixer will take place in the Timbers Bar at the resort's Main Lodge from 3-6 p.m. Candidates attending the hiring mixer are encouraged to complete an application online in advance, as well as bring a copy of their resume to the event. Applicants must be age 16 or older.
The resort is accepting online applications for part-time and full-time seasonal positions, including weekend and holiday work.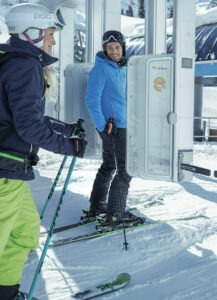 "We are looking for candidates with a passion for delivering high quality guest experiences – no matter what department they're working in – all season long," said Mike Pierce, director of marketing at Mt. Rose Ski Tahoe. "Working at a ski resort certainly has its perks. Not only do we offer competitive wages and a welcoming atmosphere, working at Mt. Rose is quite possibly one of the most fun jobs someone can have during their career."
Candidates will have an opportunity to meet with hiring managers from all departments and learn about
the advantages of working at a ski resort. In addition, candidates will have a chance to win raffle prizes, sip local craft beers (ages 21-over only), and enjoy live music from The Connor Party while mingling with current and future team members after the interviews.
Competitive wages are just one of the many perks offered to Mt. Rose employees. Perks also include free skiing and snowboarding all season long, free lessons and equipment rentals, discounts on retail items, and at resort food outlets. These benefits add to the appeal of this locals' favorite resort and contribute to alike-minded team spirit that brings returning staff back year-after-year
In addition, Mt. Rose's close proximity to Reno offers a variety of convenient, affordable housing options, and also makes it possible for local high school students to work part-time on weekends or holidays in a recreation-based atmosphere.