Another Winter Storm Warning is coming to Lake Tahoe and will create some challenging conditions for Martin Luther King holiday weekend.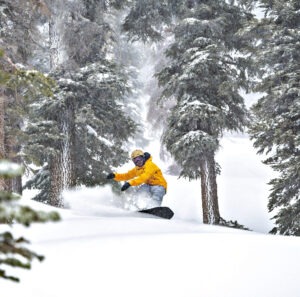 According to the National Weather Service (NWS), the warning comes with a wallop – incoming storms are expected to dump 3-5 feet of snow at Tahoe ski resorts. The storm warning takes effect 1 p.m. Friday to 10 p.m. on Monday.
CHECK OUT TAHOE SNOW REPORT BELOW
The incoming storm is expected to mimic the weather that has inhabited the Tahoe region for much of the past three weeks – high gusty winds, whiteout conditions, and multiple days of heavy snow, resulting in difficult conditions for skiers and riders.
The NWS predicts the snow may start to accumulate during the day on Friday and could quickly impact travel over Donner Summit, Echo Summit and Carson Pass as early as noon Friday. Saturday travel looks even worse with the brunt of the storm passing through.
Interstate 80 and Highway 50, the main corridors into the Tahoe region, have been closed intermittently for several days this week due to whiteout conditions, avalanche dangers and other impediments.
"Mountain travel is highly discouraged this weekend." according to an NWS statement posted to Twitter.
Tahoe ski resorts enjoyed a rare day of sunshine and mostly good weather Thursday. It was a busy weekday at many Tahoe ski resorts, with skiers and riders anxious to make turns in the powder that has been building throughout this week.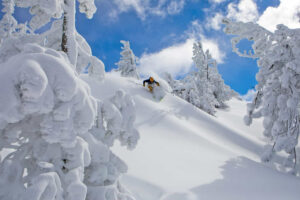 "Today we catch our breath from all the recent stormy action. We expect mild temps and we may even see some sun," a message on the Sugar Bowl website stated. "But tomorrow (Friday), we're back on. Temps are dropping and another storm is lining up to slam into the Sierra – Friday through Tuesday."
TAHOE SNOW REPORT (January 11-12)
Northstar: 3-27 – 30 inches
Palisades Tahoe: 6-20 – 26 inches
Diamond Peak: 3-22 – 25 inches
Granlibakken: 6-19 – 25 inches
Tahoe Donner: 4-20 – 24 inches
Sugar Bowl: 7-15 – 22 inches
Kirkwood: 3-19 – 22 inches
Homewood: 0-19 – 19 inches
Sierra-at-Tahoe: 0-18 – 18 inches
Heavenly: 1-17 – 18 inches
Boreal: 7-11 – 18 inches
Soda Springs: 7-11 – 18 inches
Mt. Rose: NA-11 – NA inches