The most notable death at a Tahoe ski resort occurred 22 years ago today when Sonny Bono tragically died at Heavenly Mountain ski resort in Lake Tahoe.
On Jan. 5, 1998, the 62-year-old Bono veered into the trees off a wide-open, well-groomed intermediate run at Heavenly. Reports say he apparently navigated through a narrow grove of trees and smashed face-first into a lodgepole pine on a Monday afternoon.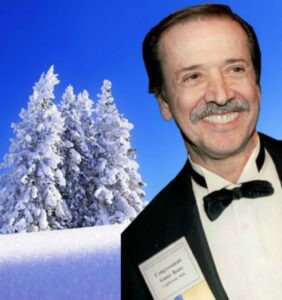 An avid skier for more than 20 years, Bono was tempting fate when he left his wife and two children and sped off the Upper Orion main trail to do some "tree skiing."
Bono was reportedly weaving through trees in the fresh powder on the fringe of the groomed trail when he slammed into the base of a 40-foot pine tree at an estimated 30 mph. Local officials said he died instantly of massive head and neck injuries.
Officials reported that the Heavenly resort ski patrol found Bono's bloody body partially obscured by a thick grove of trees about 150 feet off Upper Orion on the Nevada side of Heavenly at approximately 6:45 p.m., following a search of the mountain that evening. The Douglas County Sheriff's Office positively identified Bono as the victim at 12:45 a.m. on Jan. 6.
"His death was immediate, right when he hit the tree," reported Douglas County Sheriff Ron Pierini, who called the crash in sunny, calm conditions, an accident with no witnesses. Bono was not wearing a helmet and officials said there was no indication of any substances or alcohol.
Bono and his fourth wife, Mary, often went skiing around Lake Tahoe. He had been a close friend to the late Bill Harrah, owner of the Harrah's Hotel and Casinos in South Lake Tahoe. Sonny and Cher were TV musical stars in the 1970s and had entertained at Harrah's multiple times in the 1970s.
Sonny Bono transformed himself relatively late in his life. After being half of a 1960s' husband-and-wife singing and acting sensations, he surprisingly found a home in politics, becoming mayor of Palm Springs and later a respected U.S. Congressman from California's 44th district from 1995 until his death.
Bono, who lived in Palm Springs, was on a congressional break when he and his family – Mary, and their kids, Chesare, 9, and Chianna, 6 – visited Lake Tahoe that winter. Their friends had left Tahoe, but the Bono family stayed one more day to ski Heavenly.
Pierini said the Bonos were skiing on the Upper Orion run when Chianna took a fall and Mary stopped to assist her. Sonny continued ahead, leaving the main trail to ski through a thin band of trees that separate Orion from a parallel run called Aries.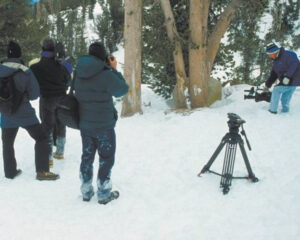 Reports said that Bono had skied ahead and had planned to meet up with his wife at the bottom of the Upper Orion slope, an intermediate trail he had skied numerous times.
"We went to the next little spot and waited," Mary told a Desert Sun reporter in Palm Springs many years later. "We skied to the bottom and he wasn't anywhere. I was wondering if he fell, or if he went to the right and I went to the left – if he went down to a different chair. You know, all these things can happen."
Following a roughly two-hour search off the Dipper Express chairlift by his wife and kids, Mary reported her husband missing to the Heavenly ski patrol at 4:30 p.m.
Early that evening, a sheriff and the president of Heavenly ski resort told Mary they had found a body. They told her that Sonny had collided with a tree and died instantly. Mary learned later, that due to the severity of the collision, her husband probably would have been left brain dead even if he had been wearing a helmet.
Mary reportedly pleaded with local officials to let her go to the scene of the accident. They obliged and gave her a snowmobile ride to the scene of the accident.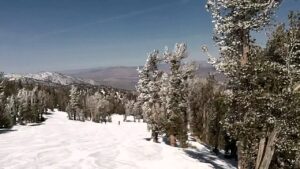 "It was the longest snowmobile ride, but I never wanted it to end," she told the Desert Sun. "The minute I got there, I saw his feet and his legs, and I knew it was him."
In Washington the following day, Bono's spokesman, Frank Cullen, said the congressman was "a very proficient skier … not someone who took chances. My belief is that this is just one of those one-in-a-million fluke accidents that, of course, had tragic consequences."
Word of Bono's death drew tributes from Hollywood to the White House, where President Bill Clinton remembered the conservative Republican as a "witty and wise participant" in government. Cher cut short a trip to London and was spotted crying on her flight home to Los Angeles.
Media trucks from around the state converged on Heavenly the morning after Bono's body was found, setting up their satellite trucks and conducting interviews in the California side of the resort's parking lot.
Bono's death was an eerie replay just days after Michael Kennedy, son of the late Sen. Robert F. Kennedy, died of head injuries in a ski accident in Aspen, Colo. Kennedy hit a tree while playing football on skis.