Lake Tahoe ski resorts were reporting some big snow totals Tuesday morning. And what's even more exciting is the next storm will likely be much larger.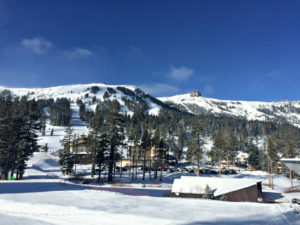 Lake Tahoe ski resorts were reporting up to 20 inches of new snow Tuesday. There were five ski resorts with 17 or more inches and 10 resorts were reporting 10 or more inches.
According to the National Weather Service forecast, the next snow storm should begin Wednesday evening and will probably last into Friday. The massive storm could easily be the largest of the season. Opensnow.com forecaster Bryan Allegretto predicts the storm could drop 2-5 feet of snow on Lake Tahoe ski resorts.
"Things are really starting to line up for the start of what could be a 'Miracle March.' And we couldn't be happier about it," said Jon Slaughter, director of marketing and sales for Sugar Bowl Resort. "We anticipate opening more terrain throughout the week as conditions permit, and we're happy to report that Royal Gorge is back open for those who want to enjoy a self-powered adventure in the mountains."
It's been a great week of weather for Lake Tahoe following a meager amount of snow in January and a lack of snow for much of February.
Sugar Bowl received 14 inches of new snow in a 24-hour period and 26 inches in the past seven days. The resort's operations team is evaluating and anticipates quickly opening new terrain in the coming days.
In addition, thanks to the new snowfall, Royal Gorge Cross Country has reopened for cross-country skiers and snowshoers.
To date, Sugar Bowl Resort has received 88-135 inches of snow at the base and summit.
Homewood Mountain reported the most snow among Lake Tahoe ski resorts. Located on Tahoe's West Shore, Homewood received 14 inches at its base and 20 inches at the summit.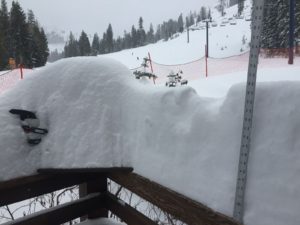 Squaw Valley Alpine Meadows wasn't far behind Homewood, reporting 18 inches by Tuesday. Mt. Rose was also reporting 18 inches and Boreal Mountain had 17 inches.
"With 2-3 feet total this past week and forecasts for more, this is setting up to be the strongest storm system of the year," said Carol Chaplin, president and CEO of the Lake Tahoe Visitors Authority. "We're hopeful a 'Miracle March' comes to fruition to significantly increase our snowpack."
Snow Report
Homewood Mountain: 20 inches
Squaw Valley: 18 inches
Alpine Meadows: 18 inches
Rose: 18 inches
Boreal Mountain: 17 inches
Kirkwood Mountain: 14 inches
Sugar Bowl: 14 inches
Heavenly Mountain: 13 inches
Tahoe Donner: 13 inches
Sierra-at-Tahoe: 10
Diamond Peak: 8 inches
Soda Springs: 8 inches
Granlibakken: 8 inches
Northstar California: 7 inches