Following more than two weeks with only a small amount of snowfall, several Tahoe ski resorts received two feet or more of snow this weekend.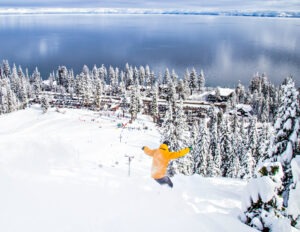 Homewood Mountain got the most snow among Tahoe ski resorts, getting 16 inches as of Monday morning, upping its two-day total to 30 inches. Boreal received 26 inches over two days, Northstar California was reporting 2 feet of new snow, and Tahoe Donner added 23 inches, including 16 from Sunday through Monday morning (Feb. 6).
CHECK OUT TAHOE SNOW REPORT BELOW
The last major snowfall prior to the one this weekend took place Jan. 18.
Kirkwood was reporting 17 inches of snow over the weekend, increasing its season total to 397 inches, the most among Tahoe ski resorts. Palisades Tahoe got 18 inches this weekend and Monday was reporting 388 inches for the season. Boreal is just behind Palisades Tahoe with 387 inches.
WEATHER FORECAST: Following two days of snow, the remainder of the week looks fairly mild in the Lake Tahoe region.
The National Weather Service is forecasting mostly sunny and mild temperatures with lighter winds Tuesday through Thursday. Increasing clouds and winds arrive Friday, and Saturday there is a chance of snow showers that are expected to clear by Super Bowl Sunday.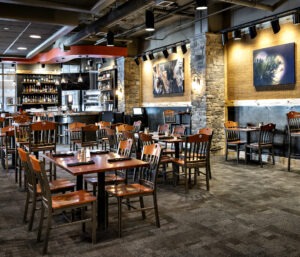 NEW NORTHSTAR RESTAURANT: The Northstar Village now has a new restaurant – called Wild Pine.
Located centrally near the ice-skating rink in the heart of the Village, Wild Pine offers a family-friendly dining experience that includes hearty meals, shared plates, and signature cocktails. The menu also has platters, sandwiches and bowls made with a selection of proteins from its rotisserie oven.
The restaurant is open daily from 11 am to 8:30 pm.
TAHOE SNOW REPORT (Feb. 5-6)
Homewood: 16-14 – 30 inches
Boreal: 24-2 – 26 inches
Northstar: 14-10 – 24 inches
Tahoe Donner: 16-7 – 23 inches
Sugar Bowl: 12-9 – 21 inches
Mt. Rose: 6-12 – 18 inches
Palisades Tahoe: 8-10 – 18 inches
Kirkwood: 9-8 – 17 inches
Heavenly: 4-12 – 16 inches
Diamond Peak: 12-4 – 16 inches
Soda Springs: 14-2 – 16 inches
Sierra-at-Tahoe: 3-5 – 8 inches
Granlibakken: NA