Extreme snow conditions can often lead to tragedy. And that's what happened Wednesday at Heavenly ski resort in Lake Tahoe.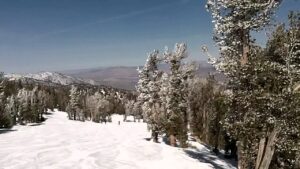 Wesley Whalen of Queens City, New York, died after reportedly falling into a tree well while snowboarding near the Round-a-Bout area, located on the California side of Heavenly.
A tree well is the ground space below a tree's branches where the snow is lighter and less compact. The weight of a skier can cause the snow to collapse, creating a well surrounded by denser and higher snow.
Climbing out of the narrow wells can be extremely difficult, and skiers and snowboarders are generally advised to avoid skiing lines under tight trees immediately after storms.
The circumstances behind Whalen's death are unclear, but it appears there are a number of trees in the area where the resort said this "serious incident" took place.
Tahoe Ski World believes this is the first reported death of a skier or snowboarder this season at a Tahoe ski resort.
According to its website, Heavenly had received 86 inches – more than 7 feet of snow – in the past week, much of it arriving from blizzard-like conditions Monday and Tuesday. On Tuesday (Feb. 28), Heavenly was one of only two ski resorts open in the Tahoe region, when whiteout conditions were prevalent. Wednesday began with lingering snow showers, before turning into a sunny, bluebird day.
Heavenly communications manager Cole Zimmerman confirmed that Heavenly's ski patrol responded Wednesday to an expert trail near Round-a-Bout on the California side of the resort, where they discovered Whalen. After further emergency care and evaluation, the 46-year-old Wesley was pronounced deceased at the California Lodge base area and transferred to the El Dorado County coroner.
"Heavenly Mountain Resort, Heavenly Ski Patrol, and the entire Vail Resorts family extend our deepest sympathy and support to our guest's family and friends," Tom Fortune, vice president of Heavenly and Vail Resorts' Tahoe Region, said in a statement.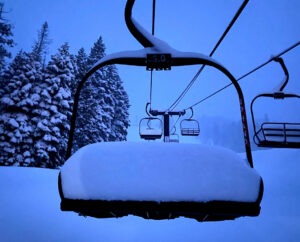 Ski California President Mike Reitzell extended his condolences to the man and his loved ones. Reitzell is encouraging skiers and riders planning to be at a Tahoe ski resort this weekend to take extra safety precautions given the amount of snow already on the ground and with more forecasted in the coming days.
Whalen was reportedly a strong voice and translator for those in the deaf community, helping those in need with things like job applications. The U.S. Deaf Ski and Snowboard Association posted about his passing on Facebook on Thursday along with many of his friends and those individuals he represented in the deaf community.
The El Dorado County coroner's office said the cause of death is unknown at this time, but an autopsy was completed Thursday. Wesley was reportedly wearing a Go Pro, but it did not indicate exactly what happened, so the autopsy will determine the cause of death.