Rory Angelotta is an expert skier who could skillfully navigate in back-country situations, where he often judiciously made sure he packed avalanche equipment.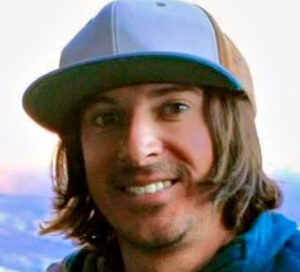 It's those advanced skills and careful planning that keep the hopes alive for sister Kelsey Angelotta and Rory's many friends and relatives.
Rory Angelotta went missing Christmas Day at Northstar California ski resort, not that long after texting his sister holiday wishes from his job as general manager at the Surefoot custom ski boot store in Northstar Village.
"The last message I had from him (Christmas morning) was, 'I'm closing up shop and going for a few runs,'" Kelsey told Channel 13 TV in Sacramento during a Monday (Dec. 27) interview.
The Placer County Sheriff's Office says Angelotta's season ski pass was scanned at the Comstock lift around 11:30 a.m. An emergency ping on his cell phone showed a short call was made from Northstar at 11:25 a.m., prior to the phone being turned off.
It's now been more than two days since anyone has heard from the affable skier who lives in Truckee.
Despite the difficult snowy, windy, blizzard-like conditions that greatly limited visibility, multiple search teams were out again Monday in frigid temperatures looking for the missing skier.
Conditions were so unforgiving Monday (Dec. 27) that Northstar was shut down for the day, just like every other Tahoe ski resort in the region. Norhtstar was also closed Sunday.
The search, which focused on The Gulch area of the ski resort, was called off at 4 pm Monday due to severe weather, according to the Sheriff's office. Yet searchers vowed to return Tuesday morning in what should be much better weather conditions.
"We're going to go pretty much until we've lost all ability to find him," Sheriff's office spokesperson Mike Powers told the Sacramento TV station.
Multiple rescue crews were on the mountain late Christmas night after hearing about the missing skier for the first time around 10 pm that evening.
Crews also spent much of Sunday searching for Angelotta. Search and rescue teams and Northstar personnel were on skis, snowmobiles, and a snowcat during their search, which included some areas where the possibility of an avalanche was considered high.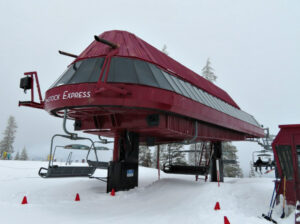 Like all the Tahoe ski resorts, Northstar has been hit hard by waves of snow the past two weeks. The resort, located off Highway 267 in Truckee, reported 34 inches of new snow Sunday morning and 35 more inches by daylight Monday.
Most of Northstar's snowfall – 252 inches this season – has come since Dec. 12, including 117 inches over the past week when the resort has regularly gotten pounded with snow on a daily basis.
Friends reported Rory missing after he failed to show up for a planned Christmas dinner in the Northstar Village. Calls to his cell phone went directly to voicemail and Angelotta's car was later discovered in one of the Northstar parking lots.
An upper-mountain, high-speed lift, Comstock transports skiers and riders more than 1,200 feet to the summit of Northstar, located at 8,610 feet. It provides access to the resort's advanced terrain.
Angelotta was new to Tahoe, having relocated from Colorado in October of this year. He had never skied the resort's Backside area or other challenging runs Northstar has to offer that are accessed by the Comstock chair.
The Sheriff's office, Northstar personnel, and the family are now asking for help from anyone who may have seen or spoke with Angelotta.
"We don't know if Rory is walking around or if he's hunkered down in a snow cave, or if he's injured or buried," Kelsey Angelotta said.