The California ski season officially came to a close when skiers and riders took their final runs at Mammoth Mountain on Aug. 6.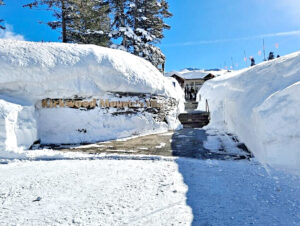 Although it's only been roughly three weeks since last ski season concluded in the Golden State, it's not too early start contemplating the upcoming 2023-24 ski season.
Many Tahoe ski resorts are looking forward to the season, announcing projected tentative opening dates, weather permitting.
Mt. Rose is projected to be the first Tahoe-area ski resort to open, announcing its opening day as Nov. 9. That date is only 71 days away. Mt. Rose is located off the Mt. Rose Highway in Nevada, approximately 10 miles from Incline Village in North Lake Tahoe and 25 miles from Reno.
If the opening day projections stand, there will be seven Tahoe ski resorts open for Thanksgiving weekend (Nov. 24-28).
Below are the tentative opening dates for Tahoe ski resorts.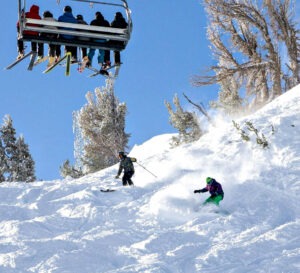 TAHOE SKI RESORTS – TENTATIVE OPENINGS
Mt. Rose: Nov. 9
Northstar California: Nov. 17
Heavenly: Nov. 17
Boreal: Nov. 17
Palisades Tahoe: Nov. 22
Sugar Bowl: Nov. 24
Soda Springs: Nov. 24
Kirkwood: Dec. 1
Diamond Peak: Dec. 7
Granlibakken: Dec. 15
Sierra-at-Tahoe: TBA
Homewood: TBA
Tahoe Donner: TBA
Last season was an incredible one for snow totals – new season snow totals were established at several Tahoe ski resorts. There were multiple days where the snow was coming down so hard that no Tahoe ski resorts were able to open that day.
Palisades Tahoe had the most snow last season among Tahoe ski resorts, getting a staggering 723 inches. Not surprisingly, it also had the longest season with closing date on Fourth of July. That's right, there was skiers and riders still heading down the slopes on Fourth of July!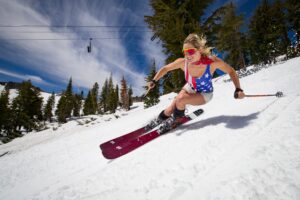 The three Vail Resorts in Tahoe – Heavenly, Northstar, Kirkwood – all received tons of snow and also closed later than expected. Heavenly established a snowfall record with 592 inches and Kirkwood had more to celebrate than its 50th anniversary, thanks to record-setting 727 inches. Northstar received 653 inches.
The memories are numerous. However, the focus now is on the 2023-24 season.
"We are always looking forward to the next ski and ride season, getting more snow, and breaking out our skis and snowboards," said Tom Fortune, VP and COO of Heavenly Mountain Resort and the Tahoe Region. "Coming off a truly historic winter, the bar is high this year, and I know it will be another amazing ski and ride season for our resorts across the Tahoe Region."
Mammoth Mountain received a staggering amount of snowfall last season, the most in resort history. It got 885 inches of snow at its summit and 715 at its base lodge area. In an average season, Mammoth usually gets around 400 inches of snow at its base.
Legendary Tahoe skier Glen Plake was among the crowd enjoying the final day of the season at Mammoth. It was only the third time in the resort's 69-year history that Mammoth remained open into August. The other two times were 1995 and 2017.