Severe weather conditions probably led to a somewhat miserable experience if you happened to be skiing or snowboarding around Christmas time at Tahoe ski resorts.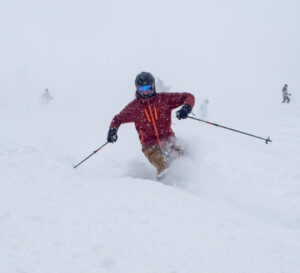 But for those who have held out this holiday season for more ideal weather, the time has arrived.
Awaiting at Tahoe ski resorts are record December snow totals (212 inches), occasional sunny weather, and good visibility, combining to create good conditions from New Year's Eve through Sunday (Jan. 2).
SEE TAHOE SNOW REPORT BELOW
Note that the temperatures could be in the teens on multiple days, a rarity in Tahoe. So, dress warm to ward off the cold and enjoy the stashes of powder that will likely be available.
Tahoe ski resorts continue to open more lifts with access to an increasing number of trails. Another plus is the roads are finally clear, so driving should no longer be a major issue.
NEW YEAR'S EVE FESTIVITIES: Looking for a little New Year's Eve nightlife fun? South Lake Tahoe is typically the liveliest location in the region.
And at 9 pm, Heavenly's Gondola Ball Drop takes place, coordinated with the midnight ball drop at New York City's Time Square.
The ball drop at Heavenly Village will cross above the crowd and will be followed by a fireworks show that lights up the sky. There will be live music as well. The partying continues that night at the many south shore casinos.
On Tahoe's north shore, Palisades Tahoe (formerly Squaw Valley) will stage its traditional Torchlight Parade down the mountain.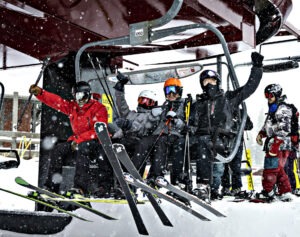 Any skier or rider can participate for free in the parade, assuming one signs up for a time slot in advance. Time slots are from 5-6:30 pm. Participants ride the Exhibition chairlift during their time slot.
The Nomads will play from 5-7 pm on the KT Deck at Palisades and the fireworks start at 7 pm.
At Northstar California, there's a cool fireworks show. Families and friends typically are gathered around the outdoor ice-skating rink where live music is playing and the warm fire pits are going throughout the evening.
TAHOE SNOW REPORT (December totals thru Dec. 30)
Boreal: 286 inches
Mt. Rose: 275 inches
Northstar: 274 inches
Palisades: 263 inches
Homewood: 262 inches
Sugar Bowl: 257 inches
Diamond Peak: 210 inches
Kirkwood: 209 inches
Tahoe Donner: 196 inches
Heavenly: 181 inches