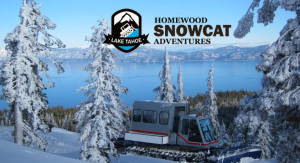 Homewood Mountain ski resort has some fun terrain for both skiing and snowboarding. The Lake Tahoe ski resort is also now featuring some major advanced terrain through its Homewood Snowcat Adventures for skiing and riding.
Homewood Snowcat Adventures accesses over 750 acres of backcountry terrain on the flanks of Ellis Peak, above the resort's traditional ski area boundary. Once transported to the peak, groups of up to 10 skiers and riders will enjoy guided access to a wide variety of terrain options – from perfectly-spaced tree runs to steeps, powder bowls and intermediate-level glades – all leading guests back to the in-bounds terrain at the resort.
All-day packages with Homewood Snowcat Adventures will feature small group sizes (10 skier/rider max) and a fully guided experience in the out-of-bounds terrain accessed by the snowcat. Participants will enjoy laps of up to 1,828 vertical feet from the top of Ellis Peak – where panoramic views of Lake Tahoe and the Desolation Wilderness await – to the bottom of the Old Homewood Express chairlift.
All participants must be advanced skiers or snowboarders during normal operations. However, private group tours for intermediate-level skiers/riders can be arranged with full buyout.
All-day packages with Homewood Snowcat Adventures will start at $399 per person per day for the snowcat and lift access, which includes safety equipment required of all participants (backpack, shovel, beacon, probe).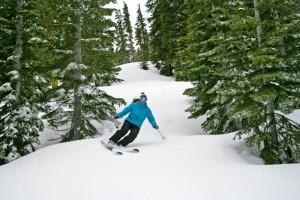 Homewood season pass holders will enjoy $100 off the price of all-day snowcat tours for themselves and any friends they choose to share the adventure with, when all members of the party are booked together. Groups or companies wishing to enjoy a day of private guided snowcat touring are also available.
Homewood's demo shop will also offer special snowcat package rates on its line of powder-specific demo skis to allow snowcat skiers to get the most out of the untracked terrain they will be exploring.
For more information or to book a snowcat adventure at Homewood this winter, visit  SkiHomewood.com/Snowcat or call 530 525-2992.
Homewood Snowcat Adventures can be booked by calling Homewood's guest services office at 530 525-2992, or email sales@skihomewood.com for more information on availability.
Jeffrey Weidel can be reached at skiweidel@gmail.com. Follow him on Twitter @jeffweidel and visit his website at www.tahoeskiworld.com.