Homewood Mountain is the latest Tahoe ski resort to close for the 2019-20 season due to complications from the Coronavirus.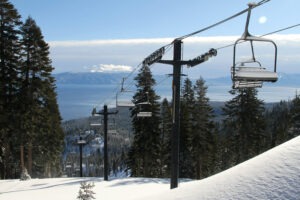 Homewood became the fifth Tahoe ski resort to announce closure for the season. Also closing are Mt. Rose and the three Vail Resorts in Tahoe – Heavenly, Northstar and Kirkwood. While the rest of Tahoe ski resorts also seem likely to close for the season, they are currently closed and evaluating their status for the remainder of the season.
To date, no Tahoe ski resort has reported a positive Coronavirus test among any of its employees.
SEE LIST OF TAHOE SKI RESORT CLOSINGS BELOW
Located on the West Shore of Lake Tahoe, Homewood Mountain made the closure announcement Tuesday. It was one of three Tahoe ski resorts that was still open Sunday. Homewood skiers and snowboarders were treated to a rare powder in what became the final day of the season.
"We have continued to monitor the COVID-19 situation daily, following along as world leaders have taken further action to prevent the spread of the virus locally, regionally and around the world," a statement on the Homewood website said. "Considering the continued challenges and the CDC and White House's latest recommendation to avoid discretionary travel and social gatherings, Homewood Mountain will be closed for the remainder of the 2019-20 season."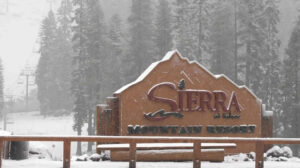 Skiers and snowboarders who had plans to visit Homewood before its original closing date can reach out to Guest Services to learn more about refunds on pre-purchased lift tickets, lessons and rentals, or by reviewing our FAQs and filling out the form on the Homewood website. Contact Guest Services at 530 525-2992 or guestservices@skihomewood.com.
SIERRA-AT-TAHOE CLOSED INDEFINITELY: The resort off Highway 50 near South Lake Tahoe announced Tuesday it will suspend operations indefinitely. Sierra closed Sunday (March 15) and announced a 72-hour reevaluation period.
Sierra-at-Tahoe says it will be extending the use of 2019/20 season passes (and many other pre-purchased products) through Dec. 20, 2020. For skiers and riders who pre-purchased lift ticket and lesson products – starting March 7 – the resort says to email passoffice@sierraattahoe.com for assistance.
"We will monitor developments of the public health situation, and depending on the status of public health orders, snow conditions and other relevant factors, we will consider reopening the resort later in the spring season," stated a statement by Sierra-at-Tahoe. "It is our most important responsibility to act in the best interest of our people and our broader community and are committed to keeping you informed as we move forward, together."
Vail Resorts announced Tuesday that all of its North American resorts and retail stores will remain closed for the 2019-20 ski season amidst the challenges associated with the spread of Coronavirus (COVID-19). The decision follows Vail Resort's previously announced closure of its resorts from March 15 through March 22.
Heavenly, Northstar and Kirkwood were open Saturday (March 14) when suspending the season for one week was announced. Ironically, the Tuesday announcement comes at a time when Tahoe is in the midst of its biggest snow storm that has dumped more than 6 feet of snow at some resorts.
HEAVENLY COULD REOPEN: Despite the Tuesday announcement, there appears a glimmer of hope for Heavenly Mountain reopening this season.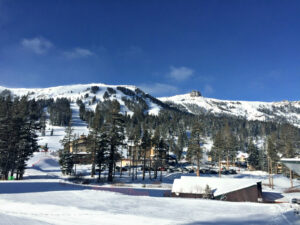 Vail Resorts will consider reopening Breckenridge in Colorado, Heavenly and Whistler Blackcomb in British Columbia in late April/early May, dependent on the COVID-19 situation as well as weather conditions.
Additionally, the Vail Resort's owned and operated lodging properties will close on March 20 (Friday) with final check-ins allowed until 4 p.m. MT on Tuesday. Epic Mountain Express, the Vail Resort's Colorado transportation service, will run through Wednesday. Both will remain closed until further notice.
Guests can process refunds and credits on pre-purchased lift tickets, lodging, ski and ride school, equipment rentals and more, subject to applicable terms and conditions, using an online form that will be available later today on the Company's resort websites.
TAHOE SKI RESORT CLOSINGS (reported March 18)
Mt. Rose: Closed for the season
Heavenly Mountain: Closed for the season
Kirkwood Mountain: Closed for the season
Northstar California: Closed for the season
Homewood Mountain: Closed for the season
Squaw Valley: Closed, TBA
Alpine Meadows: Closed, TBA
Sierra-at-Tahoe: Closed, TBA
Sugar Bowl: Closed, TBA
Diamond Peak: Closed through March 20
Boreal Mountain: Closed through March 22
Soda Springs: Closed through March 22
Tahoe Donner: Closed through March 31