Homewood Mountain is not just for skiing and snowboarding. The family-friendly ski resort has a new offering this year that will be very appealing to families.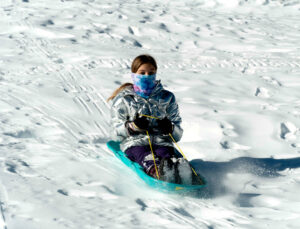 Homewood Mountain is now offering a new organized sledding and snow play  at its Adventure Center. Resort guests can participate in one of the oldest family winter traditions with no hiking necessary.
Two-hour sledding and snow play sessions are now available three times per day at Homewood's South Base. The area has a Magic Carpet lift that whisks sledders back to the top of the sled hill to repeat their downhill fun.
Sledding and snow play sessions must be reserved online in advance at skihomewood.com and costs $29 for a two-hour session. Guests may bring their own sleds or rent one from the resort for $19.
"Our goal this season is to offer fun, organized experiences that offer our guests the ability to spend time outdoors," said Kevin Mitchell, Homewood general manager. "We have implemented new protocols designed to help keep our guests and employees safe and physically distanced. Our new Adventure Center activities and après ski takeout offerings are no exception."
Located on the West Shore of Lake Tahoe, Homewood opened in 1961 and is a unique ski resort with an intimate feel. It offers spectacular views of Lake Tahoe from every trail and some of the best tree skiing in the area. It also has snowcat accessed terrain.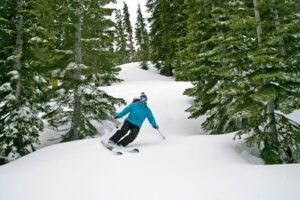 NEW FOOD OPTIONS: West Shore Cafe opened for the season during the Christmas holidays and is now offering a new winter menu for takeout, along with batched signature cocktails like the "West Shore Old Fashioned" and "The Perfect Negroni" with easy-to-follow recipes.
The café is located across the street from Homewood ski resort. It also is offering s'mores kits featuring Ghirardelli chocolate, marshmallows, and house-made graham crackers shaped like Lake Tahoe. Patrons can also choose a bottle of wine from West Shore's extensive wine list, curated by their in-house sommelier.
West Shore Cafe is a picturesque lakefront restaurant that is currently open for takeout orders only from 3 p.m. to 8 p.m. on Friday, Saturday and Sundays.
Homewood is also offering a convenient dinner option for those who don't want to cook at the end of the ski day. The new Madden Pizza Kitchen is open until 8 p.m. for dinner. Orders must be placed online and notification will be sent when the pizza is ready for pick-up.
Visit www.skihomewood.com for more information.