Following more than four decades with one ownership, Dodge Ridge ski resort will be changing hands.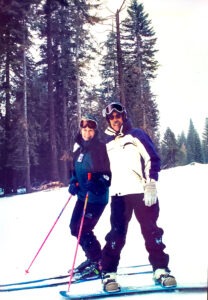 Located in the Stanislaus National Forest, Dodge Ridge will have new owners this month. Current owners Frank and Sally Helm have decided to retire, having operated the resort as one of the few remaining family-owned ski resorts in the country.
Sally Helm, CEO of Dodge Ridge, announced Aug. 16 that the new buyers will be Invision Capital, owners of Mountain High Resort in California, and Karl Kapuscinski, President and CEO of Mountain High Resort.
"The new owners truly appreciate the family-oriented culture that has made this resort special for over 70 years and the existing Dodge Ridge team will continue to deliver the guest-focused culture our visitors have come to expect," said CEO Sally Helm.
Jenni Smith will remain as General Manager, leading the team with new President and CEO Karl Kapuscinski. He brings over 30 years of ski area operations experience.
Founded in 1950, Dodge Ridge has remained a family-owned and operated resort with only two owners throughout its distinguished history, beginning with Earl Purdy, who founded the ski area.
The Helm family purchased Dodge Ridge in 1976, setting in motion a new era for the area. Under the leadership of Frank Helm, Dodge Ridge became a progressive and sustainable business for Tuolumne County by continually expanding its market and carrying out significant capital improvements.
During the first two decades, the Helms tripled the resort's skiable acreage by making key lift installations. As part of their commitment to continual growth, they also completed a $6 million expansion in 2007, which included the addition of the 16,000 square-foot Family Lodge.
The Helms, in partnership with the U.S. Forest Service (USFS), have received approval for a lift-accessed mountain biking plan, which is ready for development under the new ownership.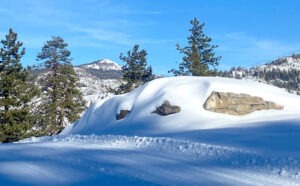 The Helm's love and passion for the resort created a community that thrives to this day, having served generations of loyal skiers and riders who have graced this mountain for so many decades.
The Helms feel the success and growth of the resort has had so much to do with the staff who have made the resort run year after year.
The new ownership will assume control of all facilities as well as the USFS Special Use Permit, which includes 862 skiable acres, with 1,600 vertical feet, 12 lifts, 68 trails, along with the operation of the Pinecrest, Clark Fork, and Brightman Flat USFS campground complexes.
Though under new ownership, the 2021-22 Dodge Ridge season pass holders will continue to enjoy unlimited access to all lifts and skiable acres every day of the season.
Additionally, Dodge Ridge will now become a partner resort of the Powder Alliance, which will provide free skiing and riding perks at 15 other partner resorts throughout the western United States, Canada and Japan.
"Dodge Ridge is one of those extraordinary skiing and riding experiences that comes with a lot of passion and a lot of history coupled with a great mountain vibe that's really warm and friendly," Kapuscinski said.
The new ownership group feels it's critical to maintain the very core of the resort and its personality and identity, and that's going to be its goal from day one.
"We are extremely proud that Sally and Frank chose us as the new owners of Dodge Ridge and please stay tuned as we look forward to future announcements and developments," Kapuscinski said.