The weather this time of year in Lake Tahoe is typically fickle. And due to its unpredictable nature, two prominent Tahoe ski resorts have had to push back their planned season-opening date.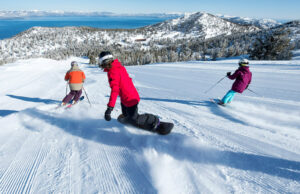 Both Heavenly and Northstar – two Vail Resorts – had a tentative opening date of Friday, Nov. 17. However, due to some recent warm temperatures in the Tahoe region, the start of the season has been put on delay by both resorts.
A third Vail Resort in Tahoe – Kirkwood –is still scheduled to open Friday, Dec. 1, conditions permitting.
"We are monitoring the weather minute-by-minute, and our snowmaking teams are ready to make snow at every possible opportunity so that we can open for the 2023/24 ski and ride season the moment we're able to," said Heavenly spokesperson Ashlee Lambert. "Until then, we'll continue to provide updates on the outlook and will share a new planned opening date as soon as possible."
Boreal also had a projected a Nov. 17 opening. As of Wednesday, the resort had not updated its opening day plans. Heading into this week, there were seven Tahoe ski resorts hoping to open for next week's Thanksgiving holidays. If snow arrives this week, that's still a possibility.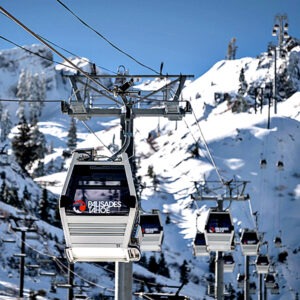 TAHOE SKI RESORTS – TENTATIVE OPENINGS
Mt. Rose: opened Nov. 10
Boreal: Nov. 17
Palisades Tahoe: Nov. 22
Sugar Bowl: Nov. 24
Soda Springs: Nov. 24
Kirkwood: Dec. 1
Diamond Peak: Dec. 7
Granlibakken: Dec. 15
Northstar California: TBA
Heavenly: Nov. TBA
Sierra-at-Tahoe: TBA
Homewood: TBA
Tahoe Donner: TBA
ROSE OPEN THROUGHOUT THE WEEK: Located off the Mt. Rose Highway and approximately 10 miles from Incline Village in North Lake Tahoe and 25 miles from Reno, Mt. Rose opened Nov. 10 and has been running its lifts seven days a week.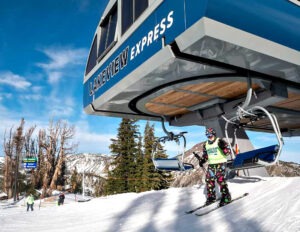 "Mt. Rose has the highest base elevation (8,260 feet) in Tahoe and primarily Northern and Eastern exposure, meaning we have the ability to make snow more often when conditions permit," said Mike Pierce, Mt. Rose marketing director. "We benefit from the colder temperatures we experience, which often translates to better snow quality."
Mt. Rose is operating the Lakeview Express lift from 9 am to 4 pm, offering top-to-bottom access to intermediate level trails on the Main Lodge side of the mountain. Open trails will include Kit Carson Traverse, Kit Carson Bowl and Ponderosa.
Almost exactly a year ago to this year's opener, Mt. Rose was also the first Tahoe ski resort to begin the season, starting on Nov. 11.
MAMMOTH MOUNTAIN OPENING: Mt. Rose isn't the only California ski resort open this weekend. Mammoth also had a Nov. 17 opening.
Joani Lynch is the Director of Business Operations at Mammoth Mountain. She said a mid-November opening isn't unusual and that Mammoth has opened as early as October.
"What is unusual is we just shut down three months ago (Aug. 6)," Lynch said.