By Milena Regos
It's been an incredible year in South Lake Tahoe for snow totals. Heavenly Mountain ski resort already is reporting 524 inches of snow. And March has just begun.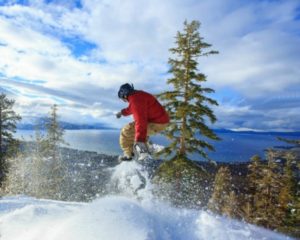 With so much snow on the slopes, Heavenly Mountain and many other Lake Tahoe ski resorts are going to stay open late this season. Skiing and snowboarding are definitely a great reason to come visit, but let's not forget there are other reasons why South Lake Tahoe is a great destination in March.
Five reasons to visit South Lake Tahoe in March
March best time to ski in Tahoe: You get to enjoy the slopes with some of the best spring skiing in the country – plenty of snow, sunshine, agreeable temperatures, and lack of crowds. Warmer temperatures in March create a snow condition the locals refer to as "corn" on the slopes. Imagine little round pieces of snow that help you turn effortlessly.
All lifts are still in full operation and you can sit outside on the deck for a delicious lunch in the California sunshine. Children will enjoy learning to ski in March since the temperatures are warmer and they can spend longer time on the slopes.
Many ski resorts will have lots of fun events during the month of March, from live music to the comical Dummy Downhill. Make sure to check event calendars before you plan your trip. It's no surprise that U.S. News reports March as one of the best months to visit Lake Tahoe. So, act like a local and visit Tahoe South in March. You won't be disappointed.
No crowds: Whether you are on the slopes or just enjoying nature, you will be dealing with fewer people in March than any other month during the season. You can still go snowmobiling, ice skating, go to the spa, shop or just sit by the fireplace and read. March is a quieter month in South Lake Tahoe so you can enjoy more solitude and deal less with crowds wherever you go. There are no major holidays and kids don't have school breaks, so March is truly a month to consider visiting Tahoe South.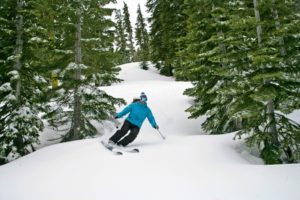 Less expensive: Many hotels offer discounted room rates in March, so you can get a great deal on accommodations, like this great Escape to the Lake package from The Landing Resort and Spa. South Lake Tahoe has lots of accommodation options to choose from based on your likes and budget. Check out all the deals for accommodations. Of course, if you want to bring your dog with you, there are some options that will suit your four-legged friend. Tahoe is a very pet-friendly place, so take the pooch with you on your trip.
March a time to rejuvenate and start fresh: March is a month to cleanse, rejuvenate and get ready for summer. Choose a special package like the Landing Tahoe Marital Bliss Package and save some money on your stay. If romance is your thing, check out the top 10 romantic places to stay in Lake Tahoe.
Also, go out for a hike in Desolation Wilderness and reconnect with nature or walk up to Eagle Falls and check out the amazing waterfalls. Another option is take it all in with a bird's eye view of Emerald Bay. Choose from hiking, biking, a day on the water, exploring the surrounding areas, a yoga class, go SUPing or simply relax and take the views in. There are plenty of things to do in Lake Tahoe in March. Book your stay now and pack your bags.
Golfing: With all the snow accumulation, there won't be any Lake Tahoe golf courses open until at least May and possible later.
However, there are nine golf courses not far away in the Carson Valley, which looks back up toward the snow-capped peaks in South Lake Tahoe. You can even split your day in half and get some skiing or riding in the morning and be golfing in the afternoon.
Milena Regos is a 20-year Lake Tahoe resident. She is a marketing digital consultant, and principal of Milenaregos.com. She was previously Marketing Director for Diamond Peak Ski Resort. For more information, email milena@milenaregos.com. This story first appeared online in "Relax in Tahoe News."