A fixture for more than three decades at the famed Olympic Club in San Francisco, Pat Finlen has found a new home in the foothills near Sacramento.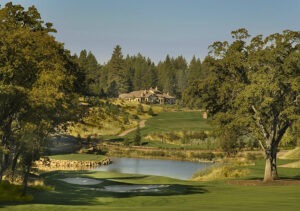 Finlen, the longtime Olympic Club and golf profession leader, has assumed the role of general manager at Winchester Country Club in Meadow Vista, Calif.
Finlen, 60, will utilize his diverse and considerable experience of more than 33 years in the profession, the last 17 at the venerable club in San Francisco, where he served as general manager from 2013 to just recently. He was previously the director of golf in 2013 and director of golf maintenance operations from 2002 to 2012.
Prior to the Olympic Club, Finlen was director of golf course maintenance from 1998 to 2002 at Bayonet and Black Horse Golf Courses in Seaside. He also served as golf and grounds manager at Lake Quivira Country Club in Quivira Lake, Kansas from 1986 to 1988.
In 2013, Finlen served as national president of the Golf Course Superintendents Association of America, the association of professionals who manage and maintain golf courses. He was previously president of the Northern California section of the organization in 2005.
"Our goal is for Winchester to be a true members club where it's the focal gathering place and part of their community every day of the week," Finlen said. "We plan to grow the membership and ramp up staff and operations to provide a level of attentive service and a comfortable atmosphere to complement the attractive amenities and active lifestyle."
Winchester Country Club is a championship golf course, one of seven in the world designed by the renowned father-son team of Robert Trent Jones, Sr., and Jr. The 7,200-yard design has twice been designated one of America's Best Residential Golf Courses by Golfweek Magazine.
With his extensive superintendent experience hosting four national championships, as well as designation as Certified Golf Course Superintendent, Finlen expects to have Winchester recognized in the upper echelon of Northern California courses, citing investment plans for infrastructure, maintenance, equipment and irrigation.
"Having Pat Finlen lead the way for Winchester – a person with his proven golf, business and operations background and associations, puts the club and community in an enviable position for the future," said Paul Jennings, principal of Jennings Holdings LLC, the Winchester ownership group. "Pat's hands-on style and personal approach will be appreciated by Winchester's members."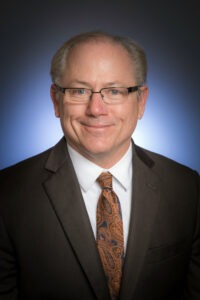 Winchester Country Club is an exclusive golf course and residential community in a serene Sierra foothill setting just nine miles north of Auburn, 40 miles from Sacramento, and 80 miles east of Lake Tahoe. The 1,000-acre property offers sites for custom and semi-custom homes, a 35,000 square foot country club with full-service dining options, facilities for group meetings, special events and weddings, a fitness center and indoor and outdoor recreational activities.
The club has a goal of 550 members, including 100 in the non-resident category. Finlen anticipates an influx of people moving from the Bay Area, looking to escape the congestion and fast-pace in exchange for a relaxing lifestyle with an abundance of space in an affordable community.
Finlen graduated Rockhurst University on Kansas City, Mo., with a Business Administration degree. A Chicago native, Pat and his wife, Denise, have two children and three grandkids.
To learn more about Winchester, visit www.WinchesterCountryClub.com. For the latest real estate opportunities to create a custom or semi-custom home, call 530 878-3009 or visit sales@winchestercountryclub.com. For golf and country club membership for residents and non-residents, call 530 878-3900.