BY JEFFREY WEIDEL
Lack of natural snow is becoming more and more of an issue for all ski resorts in Northern California. Count Dodge Ridge among the less fortunate, because the resort announced Friday that it will be closing for an undetermined amount of time.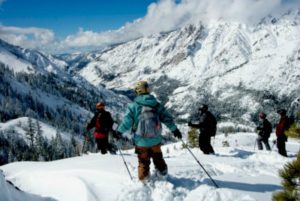 Following a warm Martin Luther King holiday weekend, Dodge Ridge ski resort put mountain operations on a brief hold, which began Tuesday, Jan. 10. The resort, located in Tuolumne County off Highway 108, will remain closed until the next winter storm delivers enough snow to resume operations.
Dodge Ridge ski resort is a smaller ski resort and unlike many larger places, doesn't have snow-making equipment. That's crucial to remaining open because there hasn't been any measurable snow fall since Dec. 20.
The latest news is another setback for Dodge Ridge ski resort. Last season was a very brief one for Dodge Ridge, which didn't open until February and closed in mid-March.
"In our history, we have never had four back-to-back low snow seasons, so snow-making wasn't at the top of the capital improvement list," said Dodge Ridge ski resort spokesperson Sarah Barton. "However, we will continue to explore this option as it has become more necessary."
Dodge Ridge ski resort notes that forecasters do anticipate a weather pattern shift sometime in early February, which could open the storm door and bring back winter weather to the central Sierra. Dodge Ridge ski resort is ready to open on short notice once the snow returns.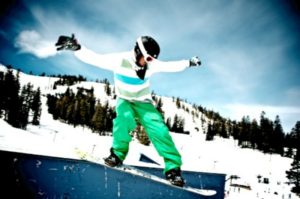 "It is important to note that a hold on operations is different from a closure. We have left the mountain in a state of readiness to open on very short notice," said Jason Smith, the resort's Mountain Operations Manager. "We also have our employees on hold and ready to return to work as soon as Mother Nature delivers the much-needed snow."
This season vopened on Dec. 17 and had a successful holiday season, which the resort says included an outstanding number of young skiers and riders participating in Children's Snowsports School programs.
It is still early in the winter season and Dodge Ridge anticipates skiing and riding over spring breaks which are set for late March and early April with Easter on Sunday April 5.
The Dodge Ridge Sport Shop and Guest Services will remain open all week. Staff will be onsite to answer the phones from 8 a.m. to 5 p.m. daily.
For additional information, visit www.dodgeridge.com or call (209) 965-3474.
Jeffrey Weidel can be reached at skiweidel@gmail.com. Visit his winter website at www.tahoeskiworld.com