The coronavirus epidemic has closed down seven Tahoe ski resorts today.
None of the Tahoe ski resorts were reporting a positive coronavirus testing for any of its employees.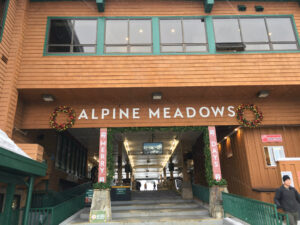 The three Vail Resorts in Lake Tahoe – Heavenly Mountain, Northstar California and Kirkwood Mountain – will all be closing. The company announced this afternoon the closings of the resorts and retail stores, suspending operations beginning Sunday, March 15 through March 22.
Alterra Mountain Company said it is suspending operations at Squaw Valley Alpine Meadows. The company is also closing Big Bear and Mammoth Mountain in the central Sierra and other resorts it owns around the country. The closures begin Sunday morning and will last "until further notice," according to a company spokesperson.
Sugar Bowl ski resort, located off Interstate 80 at the Norden exit, will also be closing, along with its and sister resort, the Royal Gorge cross country area. The closures are reportedly for an indefinite period, starting Sunday.
Tahoe Donner, a residential community near Truckee, said it will close its downhill and cross-country ski areas for two weeks – beginning Monday, March 16. The Tahoe Donner recreation center and snow-play area closed Saturday.
The announcements will no doubt be extremely disappointing to Tahoe ski and snowboarder passholders who frequent the Tahoe ski resorts. A huge storm began last night and is expected to dump up to five feet of snow to Tahoe ski resorts by Monday morning (March 16). And more snow will arrive next week as well.
The snow could be part of a "Miracle March" that finally brings some powder days to Tahoe ski resorts, who have experienced a poor season in terms of snow totals. Following a good start to the season with lots of December snow, it snowed a few times in January and zero times in February as spring-like conditions became the norm over the past month or more.
Alterra Mountain Company will suspend operations at all its 15 North American ski resorts on Sunday until further notice. All lift operations, food and beverage, retail and rental services will be closed until further notice.
The company stated this in a press release late this afternoon. "After careful thought and deliberation of our duty in the face of the COVID-19 (Coronavirus) outbreak, and in what I believe is in the best interest of our guests, employees and local communities, Alterra Mountain Company will suspend operations."
According to the press release, each resort will work directly with guests in canceling their visit and will provide refunds to those who have hotel and other bookings during this closure period.
"I sincerely apologize for the inconvenience this short notice will undoubtedly create. We look forward to welcoming you back to the mountains as circumstances improve," stated Rusty Gregory, CEO of Alterra Mountain.
Vail Resorts has more than double the amount of ski resorts than Alterra Mountain – 37 resorts spread across 15 states and three countries.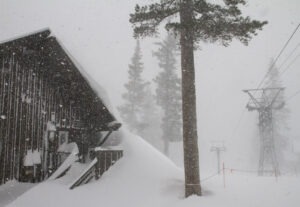 "We – like the rest of the world – have been closely tracking every new development related to coronavirus (COVID-19) and have been in constant contact with local health officials for guidance," Vail Resorts CEO Rob Katz said in a press release. "Without question, our top priority has been the health and wellbeing of our guests and employees – and to no lesser extent the health and wellbeing of the communities where we operate. We know each decision we make has a broad impact far beyond our operations."
Vail Resorts will use that time to reassess the rest of the season. The email included a letter from Vail Resorts CEO Rob Katz.
Sugar Bowl said it was a difficult decision to close. However, the resort will continue preparing the ski slopes in hopes that it will reopen before the end of the season.
 "Following today's mandate by the Governor of Colorado, for all ski resorts in their state to close for the upcoming week, we felt it was prudent to reassess our local operational decisions as well," Sugar Bowl-Royal Gorge CEO Greg Dallas said in a release. "After consulting with several other California resorts, we made the difficult decision to close until further notice."