The body of missing Northstar California skier Rory Andelotta was found Saturday morning (Jan. 8) at a location no one expected.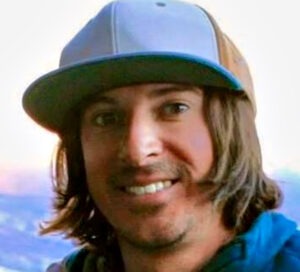 The Placer County Sheriff's Office issued a news release Saturday that said the 43-year-old skier's body was discovered by the Tahoe Nordic Search and Rescue team near a residential neighborhood that was roughly 3 miles from the boundaries of Northstar ski resort.
Authorities said it's possible that Angelotta, who went missing Christmas day and, was attempting to find the neighborhood near Truckee when he succumbed to the elements.
Authorities said there was no indication of any suspicious or unusual activity regarding Angelotta, who was missing for exactly two weeks.
The body of the missing skier was found at 10:42 am, a half mile from a residential neighborhood near Schaffer Mill Creek, according to law enforcement officials.
Because Angelotta had traveled a "considerable distance" from the resort, the area where his body was found was not included in the initial search area efforts.
The Angelotta family issued a statement through the Sheriff's office, thanking the many searchers.
"The Angelotta family is deeply touched by the overwhelming outpouring of prayers and support during this extremely difficult time and personally wants to thank everyone that accompanied in the search and assisted them during these last two weeks," the statement read.
ANGELOTTA PRESUMED DEAD: Following another exhaustive search that involved 60 people and concluded Thursday evening (Dec. 30) at the Lake Tahoe ski resort, authorities decided to conclude their search efforts.
A news release by the Sheriff's office offered the words no one wanted to hear, especially Angelotta's family. Any additional searches at Northstar would now be considered recovery efforts.
"It has been determined there is no realistic possibility Rory has survived the severe winter conditions," the Sheriff's statement said. "This was a difficult decision, especially for the volunteers who have worked so hard to bring Rory home. Unfortunately, it was a decision that had to be made. Our hearts go out to the family."
NUMEROUS SEARCH GROUPS DEPLOYED: According to the Sheriff's office, prior to this Saturday's efforts, about 220 people and 17 different agencies had dedicated over 13,000 hours searching for the 43-year-old skier from Truckee.
The resources included Nordic skiers, snowshoers, snowcats, snowmobiles, a Blackhawk helicopter, and a CHP helicopter deploying advanced aerial borne radar technology."
The CHP helicopter was seen Dec. 30 crisscrossing the skies over the Tahoe ski resort, trying to pick up a signal from an avalanche safety beacon the missing Truckee skier may have been carrying with him.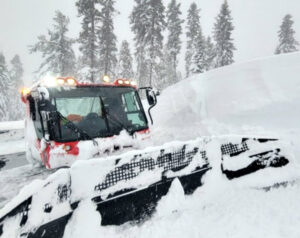 EXTREME WEATHER CONDITIONS MAJOR FACTOR: Angelotta went skiing late Christmas morning in extreme weather conditions. And that perilous weather pattern also hindered search teams.
Constant snowfall took place at Northstar from Dec. 21-29, dumping a whopping 135 inches (more than 11 feet) of snow on the popular Tahoe ski resort.
Angelotta was an experienced back country skier who reportedly had brought along avalanche equipment when he went skiing that morning.
But it was his advanced skiing skills and the safety gear that kept the hopes alive for his sister Kelsey Angelotta and Rory's other relatives and numerous friends.
"We don't know if Rory is walking around or if he's hunkered down in a snow cave, or if he's injured or buried," Kelsey said two days after her brother's disappearance. "I do have hope. But it's definitely going to be a miracle (if he's found)."
Kelsey was probably one of the final people communicate with her brother. He went missing not long after texting his sister holiday wishes at 11 am from his job as general manager at the Surefoot custom ski boot store in Northstar Village.
"The last message I had from him (Christmas morning) was, 'I'm closing up shop and going for a few runs,'" Kelsey told Channel 13 TV in Sacramento.
LAST KNOWN LOCATION COMSTOCK LIFT: The Sheriff's office said Angelotta's season ski pass was scanned at the Comstock lift around 11:30 am.
An emergency ping on his cell phone showed a short call was made from Northstar at 11:25 a.m., prior to the phone being turned off.
Angelotta went up the Comstock lift to perhaps explore a mountain he knew little about. Kelsey said her brother had never skied the back side of Northstar, the resort's more advanced area that had just opened for the season.
An upper-mountain, high-speed lift, Comstock transports skiers and riders more than 1,200 feet to the Northstar summit, located at 8,610 feet.
REPORTED MISSING CHRISTMAS NIGHT: Friends reported Rory missing around 10 pm after he failed to show up for a planned Christmas dinner in the Northstar Village.
Calls to his cell phone went directly to voicemail and Angelotta's car was later discovered in one of the Northstar parking lots.
A search group was quickly assembled and stayed out several hours that evening looking for the lost skier.
"On Christmas night, we went out there and the storm was just rolling in at that point and it was pretty heavy," said Sheriff's Sgt. Mike Power. "We were able to still scour the mountain. But it was pretty bad."
A few days later, Powers told the media that weather conditions can change on the mountain in moments, creating an extremely dangerous environment, even for experienced skiers.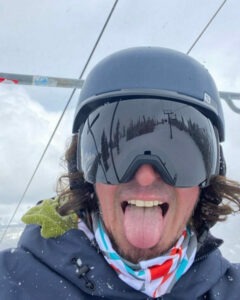 "It might be a fun day skiing down the hill or it might turn into tragedy. Sometimes people forget that and how the environment can really be dangerous at the top of the mountain," Powers said. "It really can turn into life and death in a short time."
ANGELOTTA NEW TO TAHOE: Rory Angelotta was described as an affable man who grew up in the Cleveland area and was a 1996 graduate of St. Ignatius High School.
He reportedly moved to Colorado several years ago, then relocated to Truckee this October, where he became the general manager of the Surefoot custom ski shop in Northstar Village.
Angelotta still has many relatives residing in Cleveland. His grandfather was John Angelotta, a Cuyahoga County Common Pleas Court judge for 38 years. He died in 2012.
Perhaps the most hope of finding the missing skier occurred Tuesday night (Dec. 28) during the third day of the search by 35 people, including Angelotta's sister.
INITIAL TIP NO HELP: Working on a tip, fresh tracks were found in deep snow at a remote area near the ski resort, according to Sheriff's officials. But the tracks were eventually identified as coming from a bear, not Angelotta.
Weather was complicating the search efforts. The searchers faced high avalanche danger, strong winds, whiteout conditions, frigid temperatures, and heavy snow loads. On two of the search days, conditions were so severe that Northstar closed the resort.
The search group included Nordic Search and Rescue, Placer County Search and Rescue, Northstar California Ski Patrol, Nevada County Search and Rescue, Butte County Search and Rescue, Bay Area Mountain Rescue, Tahoe Backcountry Ski Patrol, and the Nevada Air National Guard.
The National Guard was using a Blackhawk helicopter equipped with forward-looking infrared capabilities to help searchers in the extreme weather conditions. During the search, rescue personnel were also on skis, snowmobiles and a snowcat.
Like all the Tahoe ski resorts, Northstar had been hit hard by waves of snow since the middle of December. The resort, located off Highway 267 in Truckee, reported 34 inches of new snow one day after Angelotta went missing and 35 more inches the following day.