BY DJ BROWN
Fans of epic blockbuster The Godfather and its star Al Pacino will have a chance to see this legendary Hollywood actor up close and in person July 18 in Reno.
Pacino will appear at the Peppermill Resort Spa Casino, the only Northern California/Nevada stop on his "An Evening with Al Pacino" international tour. The performance will be held at the Tuscany Event Center.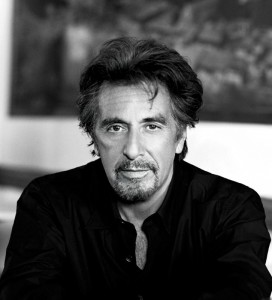 Tickets are on sale at for his 8 p.m. show where Pacino will share entertaining stories and more from his long acting career.
During the appearance, Pacino will not only be sharing fun and amusing stories from his acting experiences, but also perform some of his most popular theatrical and on-screen moments insight into his own creative processes as well as revelations of personal aspects and works in his life.
The event will culminate in an interactive session during where the audience will have an opportunity to have a question/answer session with Pacino.
Pacino shot to international fame as the main character Michael Corleone in the 1970's trilogy The Godfather. For his performance as the infamous Mafia-like character, he received numerous awards and nominations, including two Oscar nominations for Best Actor.
Pacino has worked both in theatre and on screen and has been nominated for a total of 33 top awards, while winning 10 times. Other acting works he is famous for include films Scent of a Woman, Heat, and Scarface, and Broadway shows Does a Tiger Wear a Necktie? and Richard III. In 2011, President Obama awarded him the National Merit of Arts.
Tickets will be available for purchase beginning May 1 at www.peppermillreno.com/pacino.
The Peppermill Resort Spa Casino, Reno's premier AAA Four-Diamond resort, has 1,623 luxurious guest rooms including the 600-room all-suite Tuscany Tower. The casino has slots, table games and poker in the 82,000-square-foot casino and race & sports book.
Jeffrey Weidel can be reached at skiweidel@gmail.com. Thanks for visiting his winter website at www.tahoeskiworld.com