With more snow arriving Saturday, there are now six Tahoe ski resorts with 500-plus inches of snow this season.
As of Sunday (March 3), Squaw Valley tops the list among Tahoe ski resorts with 580 inches, the second most snow among North American ski resorts. Mammoth Mountain, located along east-central California, has the most snow with 602 inches this season.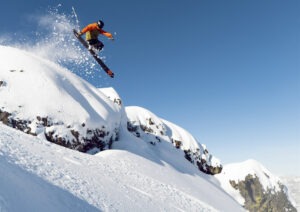 See Sunday's Tahoe Snow Report (below) for the latest snow totals.
Other Tahoe ski resorts with 500 or more inches of snowfall for the 2018-19 season include Homewood (538), Sugar Bowl (526), Boreal Mountain (523), Northstar California (517) and Kirkwood Mountain (509).
Alpine Meadows received 5 inches of new snow as it nears the 500-inch mark (487) for its season total.
Kirkwood Mountain had the most reported snow by Sunday morning (March 3), receiving 8 inches. Squaw Valley added 7 more inches and Heavenly Mountain was reporting 6 inches of new snow.
February was a crazy month for snow with many Tahoe ski resorts establishing new records for overall snowfall. Squaw Valley led the way with 300 inches, breaking a record for most snowfall during any month in resort history.
"Who knows what madness March will bring, but skiers are reveling in endless, free-refill powder days," said Carol Chaplin, president and CEO of the Lake Tahoe Visitors Authority.
Weather forecast: According to Bryan Allegretto, OpenSnow California Snow Forecaster, snow levels rose to 6,500-7,000 feet Saturday afternoon into Sunday, then were scheduled to fall Sunday night.
Allegretto says there could be 8-22 inches of snow on the mountains over the weekend, and 2-9 inches of wet snow possible at lake level before changing to rain. The winds will be howling Sunday, with gusts to 50 mph.
Monday looks like the best day to be skiing or snowboarding Lake Tahoe. There's a predicted weather break Monday with sun and temperature highs into the 30s with light winds.
Allegretto is predicting the next storm moves in Tuesday and could last through Thursday, bringing 5-15 inches of snow to Tahoe ski resorts.
TAHOE SNOW REPORT (24-hour totals; reported March 3)
Alpine Meadows: 5 inches
Boreal Mountain: 2 inches
Diamond Peak: 5 inches
Heavenly Mountain: 6 inches
Granlibakken: 2 inches
Homewood Mountain: 3 inches
Kirkwood Mountain: 8 inches
Rose: 4 inches
Northstar California: 5 inches
Sierra-at-Tahoe: 2 inches
Soda Springs: 3 inches
Squaw Valley: 7 inches
Sugar Bowl: 5 inches