Due to the huge snow totals at Tahoe ski resorts, the season is far from over. Yet it may be time to consider purchasing a season pass for next season.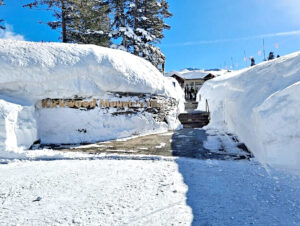 Many Tahoe ski resorts are offering deals that not only cover the 2023-24 season, but also the remainder of this season. Below are several resorts that are promoting skiing and snowboarding passes that are currently on sale.
HEAVENLY, NORTHSTAR, KIRKWOOD: The three Vail resorts in Lake Tahoe fall under the company's Epic Pass. New for next season is the Mobile Pass that makes a phone your pass to the slopes.
The Tahoe Local Pass is an Epic regional pass that provides unlimited skiing at Heavenly, Northstar California and Kirkwood. Note that it does come with four holiday blackout periods. The adult (19-over) cost is $575.
The Tahoe Local Pass includes Epic Mountain Rewards – 20% off food, lodging, group lessons, rentals and more; refunds for job loss, injury; illness and more with Epic Coverage; and discounted tickets for the passholder, friends and family. It also covers five holiday-restricted daily lift tickets at a few Colorado resorts and Park City in Utah.
The Unrestricted Epic Pass ($909 for adults) offers access to most Vail resorts, and the fewest restrictions. It also includes additional days at international destinations.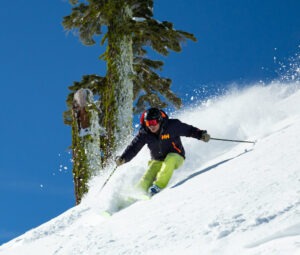 Customizable skiers and riders can build their own pass, choosing from three levels of resort access – one to seven days – and whether or not to include peak restricted days.
There are multiple options and offerings with the Epic Pass. Visit the Epic Pass website for more details.
SUGAR BOWL: Beginning March 10, current passholders will have two weeks to renew their pass before pass sales are opened to the general public on March 24.
During that period, renewals will be guaranteed a pass to purchase. On March 24, new passholders will be invited to buy a pass at the guaranteed lowest rate, while supplies last. Season pass prices will increase after April 30, and quantities are limited.
A complimentary Spring 2023 Season Pass valued at $399 will be included with the purchase of a 2023-24 Unrestricted or Slightly Restricted season pass for other Tahoe area resort passholders looking to make the switch. In addition, passholders at other area resorts can ski Sugar Bowl for $89 per day for the remainder of the current season (April 23).
Sugar Bowl also offers a $199 season pass for Tahoe-Truckee Unified School District students.
Note that Sugar Bowl limits the number of season passes it sells in a given season, as well as the number of daily lift tickets on any given day.
Learn more regarding Sugar Bowl season passes at www.sugarbowl.com.
PALISADES TAHOE: There are several passholder plans to consider – Ikon Pass starting at $1,159, Ikon Base Pass starting at $829 and Ikon Session Pass starting at $259.
Palisades Tahoe (formerly Squaw Valley) includes the new Base to Base Gondola that now connects the Palisades and Alpine Meadows sides of the ski resort.
Current and new passholders can join the Ikon Pass community at its lowest rates of the season and take advantage of all the early offers available, such as renewal discounts, Buy Now Ride Now spring skiing, and 0% interest payment plans.
For a limited time, any purchased of a 2023-24 Ikon Pass includes unlimited $100 savings toward any next season single winter booking made on Ikon Pass Travel before May 5, 2023. Ikon Pass Travel is an online travel planning service exclusively for members visiting other Iron ski resort destinations.
The Ikon Pass now comes with access to more than 50 global mountain destinations. Passholder benefits include Friends & Family discounts, pass deferment, food and beverage discounts, payment plan options, and more
There are multiple options and offerings for all Ikon Passes. Visit the Ikon Pass website for more clarification.