Although it will be snowing for multiple days this week at Tahoe ski resorts, don't expect much snow to accumulate.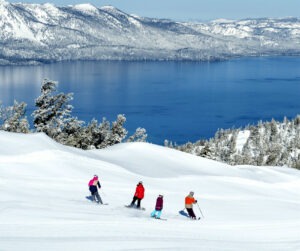 The weak system began Wednesday (Jan. 9) and continued into Thursday. The forecast for Tahoe ski resorts continues with not much snow arriving through Tuesday.
"These weak systems are getting kind of old, but it's the pattern we were expecting this winter," said OpenSnow California snow forecaster Bryan Allegretto. "This week we will experience cold with weak systems from the north. We will have to keep taking our snow in inches for now."
CHECK OUT SEASON SNOW TOTALS (below) FOR ALL 14 TAHOE RESORTS
A weak system moved through Thursday morning with perhaps an inch of snow on the east side of the Lake Tahoe and 1-2 inches on the west side. There could be as much as 3 inches on the crest.
Allegretto says Friday will likely arrive with sunny skies and temperature highs in the 30s on the upper mountains and 40s at lake level. Friday evening into Saturday another weak system moves through the Tahoe region with snow showers ending Saturday evening. This system could drop a dusting to an inch on the east side of the lake, and 1-2 inches on the west side.
Weekend skiing and snowboarding in Tahoe will be done while putting up with some possible severe winds.
Gusting ridgetop winds could reach 70-plus mph Saturday morning with some resorts having to shut down their upper mountain lifts. There could be a weather break Sunday during the day, but cold and winds gusting to 40-plus mph could be coming over the ridges.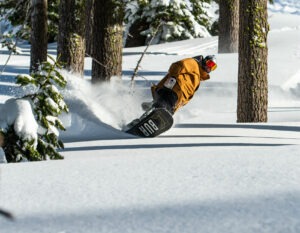 By Sunday evening, the next weak system may move in with snow showers that night into Monday. This system could bring another dusting up to an inch or two.
It remains cold into Monday and ridgetop wind gusts could hit 50 mph. Another weak system arrives Monday night into Tuesday. There could be a break Wednesday before a stronger storm is possible Thursday (Jan. 16) into Friday. Snow showers could linger into Martin Luther King weekend, but a drier pattern could build in over the weekend through the week of Jan. 20th.
SEASON SNOW TOTALS (Jan. 9)
Sierra-at-Tahoe: 161 inches
Kirkwood Mountain: 159 inches
Squaw Valley: 155 inches
Northstar California: 154 inches
Mt. Rose: 153 inches
Alpine Meadows: 149 inches
Soda Springs: 146 inches
Boreal Mountain: 146 inches
Sugar Bowl: 145 inches
Heavenly Mountain: 142 inches
Homewood Mountain: 121 inches
Diamond Peak: 88 inches
Tahoe Donner: NA
Granlibakken: NA