A vintage Warren Miller film is back, signaling that ski season is here or on the horizon.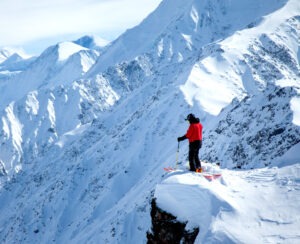 Warren Miller Entertainment has scheduled its annual action-packed ski film for Northern California theaters in November (see dates below), showcasing its 72nd feature film – "Winter Starts Now." 
The company says Winter Starts Now is a "love letter" to that special place on the calendar – the winter season. The film is an homage to every skier who lives for the thrill and finds solace on the chairlift.
Northern California theater Tickets available here. A virtual showing will also be available through Outside TV in November.
The ski and snowboard film from Warren Miller Entertainment will chase winter from coast to coast. Footage includes Alaska's Prince William Sound, where the only fresh tracks encountered belong to bears, to Maine's community of craftsmen and women devoted to sliding on snow.
"If we learned anything from last year's most unusual winter, it's that skiing and snowboarding and life in the mountains provide a release and a reprieve and a reminder of what matters most," said Micah Abrams, VP Content for Warren Miller Entertainment. "Every year, we celebrate that moment when you can see your breath and realize that you're only a few weeks away from your first run of the year."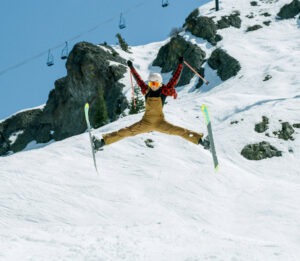 Once again, Olympic gold-metal winner Jonny Moseley of Palisades Tahoe (formerly Squaw Valley Alpine Meadows) will serve as film narrator and is also featured in a segment on skiing the bumps.
Speed riding legend JT Holmes is among numerous legendary skiers and riders featured in Winter Starts Now.
The annual theater tour kicked off in Orem, Utah on Oct. 20. It visits 150 cities across the U.S. and concludes Dec. 11 in Portland, ME.
Warren Miller Dates and show times include:
San Francisco: Palace of Fine Arts – Nov. 3 & 4, 7:30 p.m.
Walnut Creek: Lesher Center for the Arts – Nov. 5, 7:30 p.m.
Campbell: Heritage Theatre – Nov. 6, 7:30 p.m.
Sacramento: Crest Theatre – Nov .12, 6:30 p.m. & 9:30 p.m.
San Rafael: Marin Center – Nov. 13, 7:30 p.m.
Redwood City: Fox Theatre – Nov. 17, 7:30 p.m.
Santa Cruz: Rio Theatre – Nov. 18, 7:30 p.m.
San Francisco: Castro Theatre – Nov. 19, 7:30 p.m.
Lake Tahoe: Olympic Village Lodge – Nov. 20, 4 p.m. & 7 p.m.
For more information, visit warrenmiller.com.