By D.J. Brown
For ultrarunners looking for a little edge, Rory Bosio has some inspirational advice to pass along Friday, June 6 at Squaw Valley.
Squaw Valley will host The North Face ultrarunner and Lake Tahoe local for an afternoon that includes a trail run and motivational lecture, both led by Bosio, a world-class athlete.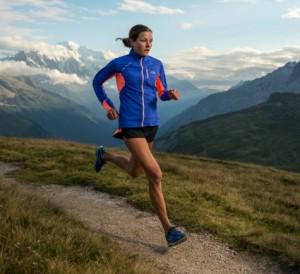 Bosio, who has competed in ultramarathons for the past four years, will lead participants of all ages on a trail run up Squaw Valley's scenic ShirleyCanyon. The trail run begins at The North Face store, located in The Village at Squaw Valley, at 3 p.m.
Following the trail run, Bosio will speak about her experiences as a competitor in ultramarathons and discuss what inspires her during a lecture in The Village Events Plaza at 6 p.m.
Both the trail run and lecture are free to the public and open to participants of all ages and ability levels. Trail running attire and proper footwear are recommended for the trail run. Warm clothing is recommended for the lecture, which will be outdoors.
Bosio is one of the most recognized distance runners in the world. She can run more than 100 miles in a single day, and says she finds her inspiration to run from the breathtaking Sierra Nevada mountains.
In 2012, she was the second-place female finisher and 21st overall finisher in her age group for the Western States 100 mile race, which starts in Squaw Valley and finishes in Auburn. She also took the women's title for the 2012 Mt. Mitchell Challenge, a 40-mile race in Black Mountain, N.C.
For more information on the trail run and lecture, visit www.Squaw.com.