The Truckee-Tahoe Pet Lodge has become a favored location in the winter months for people looking for a reliable location to board their pet for a day, several days, or an entire week when visiting North Lake Tahoe.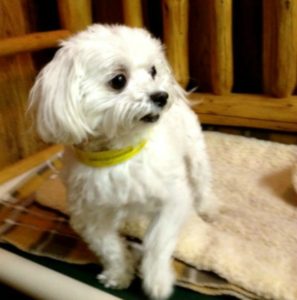 It's a great spot for people seeking a safe place for their beloved pet. The Truckee-Tahoe Pet Lodge is frequently recommended by veterinarians and pet owners in the Truckee and Greater North Lake Tahoe area. The personnel are experienced and committed to the highest standards in pet care.
To illustrate the point, Truckee-Tahoe Pet Lodge was named "Best of Pet Care Service" in 2016 and 2017 for North Lake Tahoe & Truckee.
Luxury pet accommodations
Situated in the heart of downtown Truckee at 10960 West River Street, just one mile from Interstate 80, the Pet Lodge is a short drive from Squaw Valley Alpine Meadows and Northstar California ski resorts. Several other resorts are in the vicinity as well.
"Our mission is to provide a safe, healthy and loving environment for dogs and cats that live in or visit the beautiful Truckee-Tahoe community," said Truckee-Tahoe Pet Lodge owner Steve Sewell. "At Truckee-Tahoe Pet Lodge, we strive to provide the very best experience for your pet when they're away from home. Our guests will be treated to an environment as close to homelike as possible with fresh air, great food and warm friendship."
Truckee-Tahoe Pet Lodge is a reliable place to board dogs or cats overnight, and includes some "luxury" accommodations, according to Sewell. The lodge has a variety of suites available to accommodate any size pet.
Some activity packages include suite upgrades because some dogs or cats require more privacy. A reservation specialist can discuss the suite options.
Safe play with other pets
Truckee-Tahoe Pet Lodge also provides friendship, which is a little different concept than most pet boarding facilities offer. One of the perks for your pet is daily group playtimes in safe, monitored outdoor play yards.
The yards are a tremendous way to help your pet get acclimated and enjoy this temporary home away from home. Private play times with staff members are also available for pets that are not suited for group play.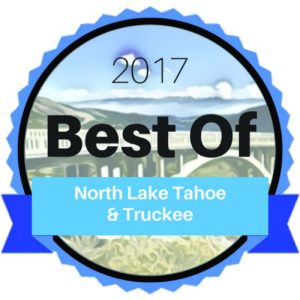 The Truckee-Tahoe Pet Lodge will also help simplify your packing, providing everything from beds to toys to bowls. The staff will even call your veterinarian to confirm vaccination records, leaving you with one less thing to worry about.
Upgraded suites include:
Flat screen TV with round-the-clock doggie videos
Individual climate control
Furniture just like home
Dog lodging is as low as $34.95 per night, while Cat lodging at the Truckee-Tahoe Pet Lodge is $28.95 per night.
For more information, visit www.truckeetahoepetlodge.com or call 530 582-7268.