By HANNAH BROOKLYN
Skiing is without a doubt one of the best winter sports. There is nothing that feels better than taking time away from the cold and stiff work environment and spending a few hours on an exhilarating trip down the mountain slopes.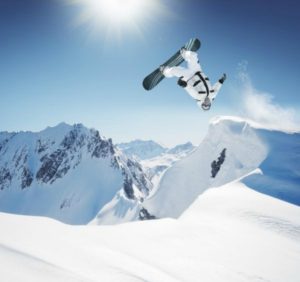 In case you are wondering what to do for the winter, you need to consider heading to Australia for an action-packed adventure in one of the skiing spots listed below.
TOP 5 AUSTRALIA SKI RESORTS
Thredbo-Kosciuszko National Park: This skiing haven is nestled midway between Sydney and Melbourne. The beautiful undulating slopes, covered with snow, boast the following draw in skiing enthusiasts from near and far because of the following:
It has a 5.9 Kilometre run, which means that everyone gets the amount of skiing time they need.
It has a 2 metres snowfall, making the perfect ground for skiing, and a summit elevation of 2,037 meters.
It is easily accessible. You just need to catch a direct flight to Sydney, and take a 2½ hour shuttle from Canberra airport. This gives you a chance to enjoy the picturesque Australian landscape.
Mt. Buller-Alpine National Park VIC: One of the great things about this skiing spot is its proximity to Melbourne. You only need a 3-hour drive from the center of the town to get to the slopes. The perks of skiing here include:
Downhill runs that stretch for 9 Kilometres, and will have any cross country enthusiasts thrilled for hours.
The possibility of getting dropped off to the mountain in a helicopter; this is ideal for adrenaline junkies.
Discounts for students and affordable costs for people of all ages.
Mt. Hotham-Australian Alps National Park: This skiing spot has been named as the Australian powder capital for a good reason – it is the best skiing spot in Victoria. If you decide to visit this skiing spot, be ready to be enthralled by the following:
Accessibility: Mt. Hotham has its own airport just 20 Kilometres away.
The 12 Kilometre Dinner Plain that connects to the mountain, ideal for beginners and anyone that wants to brush up on their skills.
Falls Creek-Alpine National Park VIC: This is the ideal skiing destination for cross-country skiers. It is home to the Australian skiing team, and is also known as the free ride and free style capital. Here is why you should try this spot:
65 kilometres of world class trails.
Possibility of renting a snow bike for a little extra adventure.
World class trainers for beginners and the chance of seeing some star athletes hone their skill.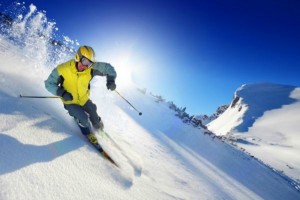 Selwyn Snowfields-Kosciuszko National Park NSW: If you are looking for a place where you can take the whole family on a skiing trip, this is your ideal destination. It is just two hours away from Canberra, and provides all family-friendly skiing facilities. When you visit this spot:
You will enjoy a 45 Kilometre trail ideal for beginners and cross country skiers.
Two terrain parks where you can satisfy your hunger for adrenalin rush. Those are five of the best skiing spots in Australia. The first step toward enjoying this adventure of a lifetime is getting an Australian Visa. Contact the Australian embassy in the country for details about eligibility and costs.
Hannah Brooklyn is a United Kingdom student who loves to travel and write about both health and travel. She has travelled to India, Australia and Switzerland. She engages in all types of outdoor adventure, explores the local way of life, and is presently working on obtaining an Australian Visa.